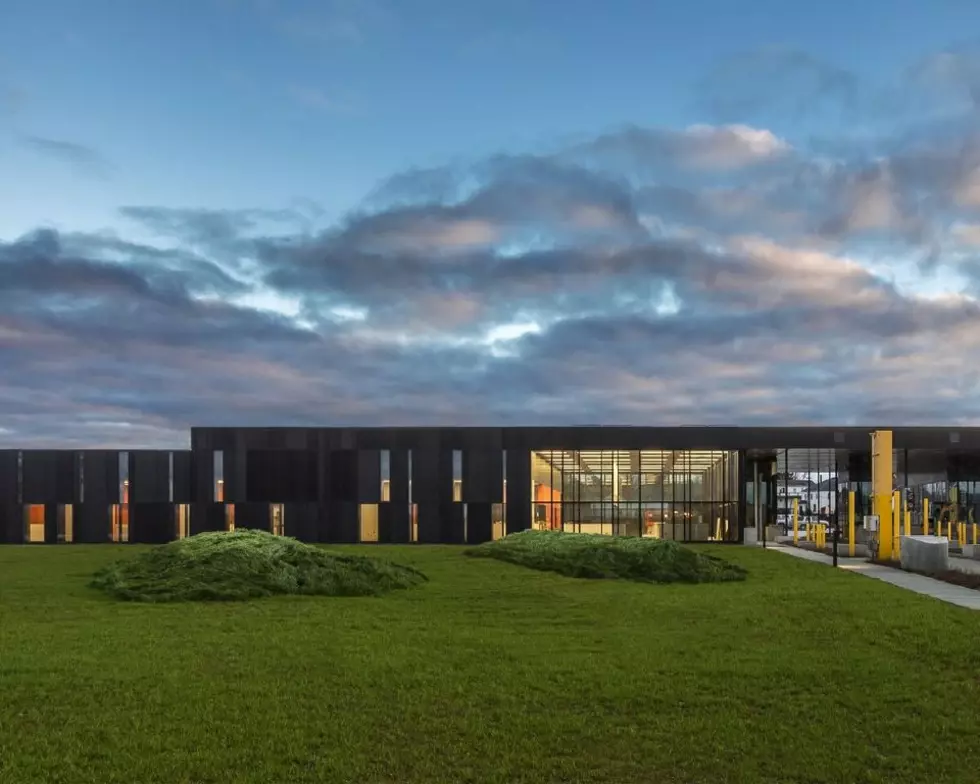 County Building Honored with Award
American Institute of Architects
An Aroostook County structure has been chosen by the American Institute of Architects (AIA) to receive an Institute Honor Awards, the profession's highest recognition of works that exemplify excellence in architecture, interior architecture and urban design.
Selected from roughly 500 submissions, 18 recipients located throughout the world will be honored at the AIA 2016 National Convention in Philadelphia. One of those lucky 18 is the Van Buren Land Port of Entry.
Set on a long, slender site on a bluff over the St. John River, the building is configured as a "Z" to provide staffers shelter from harsh winds, sleet and snow while presenting a sleek profile to visitors and passersby. The rhythmic alternation of opaque and transparent panels on the facade mimics the view between and among trees, while at the same time representing the requisite divisions between public and secure spaces that customs work demands. An exemplary outcome of the federal General Services Administration's Design Excellence Program, the Land Port of Entry skillfully couples a modern set of materials and program needs with an appreciation for regional history and landscape.
Founded in 1857, the American Institute of Architects consistently works to create more valuable, healthy, secure, and sustainable buildings, neighborhoods, and communities.
This information was submitted to us as part of a press release. If you would like to share your community news or event with our audience, please email newspi@townsquaremedia.com.