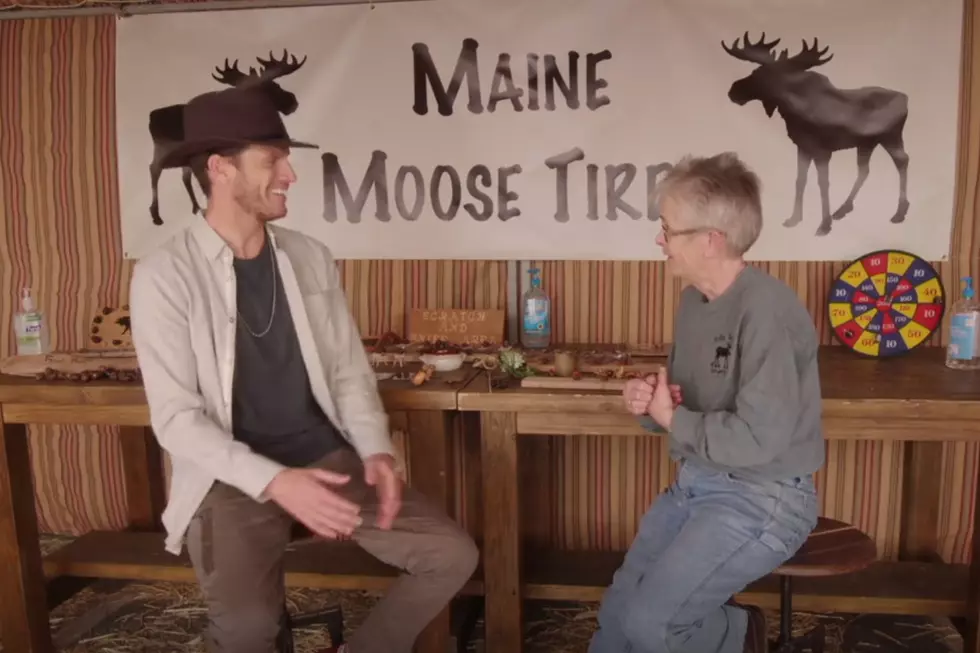 Moose Turd Lady On Comedy Central's 'Tosh.0′
Video still from comedycentral.com
It's so exciting to see where Mary Winchenbach, AKA Moose Turd Lady, is popping up these days.
Last week, we were given a heads up that she was going to be featured on Comedy Central's Tosh.0 last Tuesday and directed you guys to a quick clip of what was to come.
Now, we have the full segment from last Tuesday's show that featured Maine's own Moose Turd (or is it tird, now?) Lady on Tosh.0.
The segment is called "CeWEBrity Profile" and describes the featured clip as follows:
Daniel talks to the proprietor of an online store that sells crafts made out of feces and pitches other crappy products.
Winchenbach is down-to-earth and hilarious as she chats about her poopy Maine-made products while Tosh gives her some ideas on feature products.  Check out the highlight below.
Check out our exclusive interview with Mary the Moose Turd Lady days after the original viral video surfaced on Facebook.
Also, check out Mary at 'The River Comics Funniest Funnies Comedy Event' happening Saturday, April 13th at the Pittsfield Community Theatre.