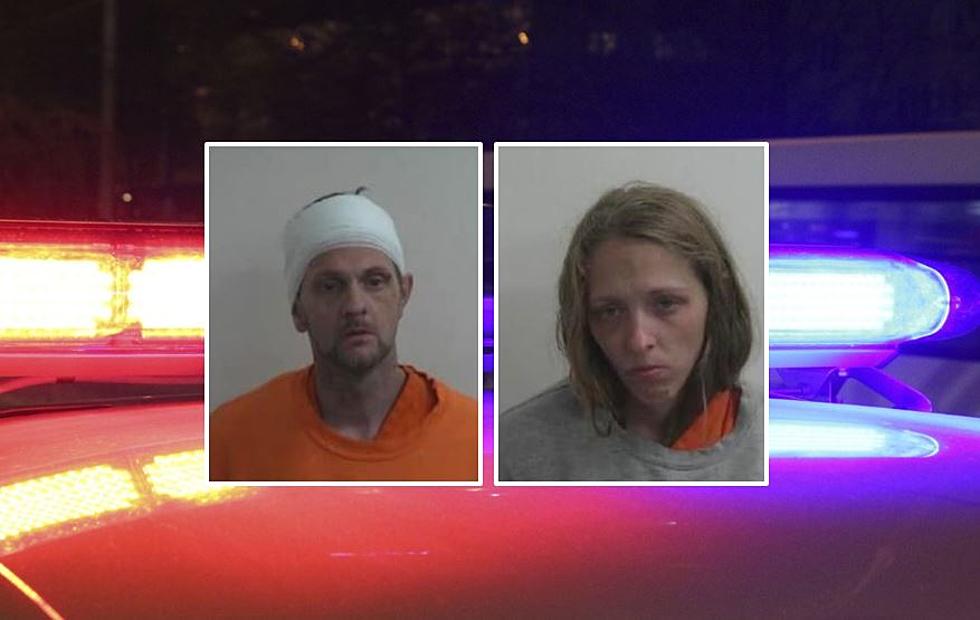 Two People Arrested for Fentanyl after Maine Man Passed Out in Vehicle
Oxford Police - Thinkstock
A man and a woman were arrested after he "passed out" in a vehicle and fentanyl was found in East Oxford.
Man "Passed Out" in Car in Possession of Fentanyl
Police said Nathan Merill had "a quantity of fentanyl on his person" when officers arrived on the scene on Thursday, June 8.
Woman Out on Bail For Drug Trafficking
The Oxford Police Department also arrested Kelly Jenkins who was out on bail for an Aggravated Drug Trafficking charge for fentanyl. Jenkins was the resident at the location where police found Merrill in the car.
Fentanyl Seized after Search
Jenkins was searched and "another quantity of fentanyl" was seized by police. She had bail conditions to not possess any illegal drugs.
Jail and Ongoing Investigation
Merill and Jenkins were both taken to the Oxford County Jail without incident. The investigation is ongoing.
Breaking News Updates and App Alerts
Updates will be posted when additional information is released. Download the station's app for free and get breaking news alerts on your smart devices.
Plant Some Of These In Your Garden to Keep Mosquitoes Away
As we previously told you, mosquitoes are the most
dangerous creatures on earth
. If you want to keep them away from you're yard, these plants can help!
Quiz: Do you know your state insect?
Stacker has used a variety of sources to compile a list of the official state insect(s) of each U.S. state, as well as their unique characteristics. Read on to see if you can guess which insect(s) represent your state.