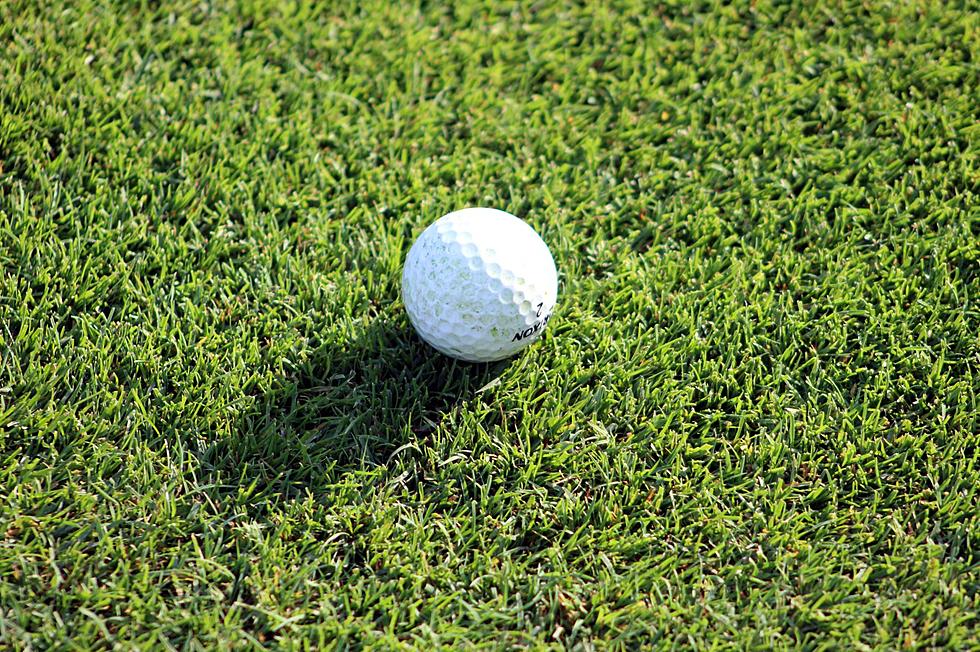 Ellsworth Golf Falls to Caribou 176-215
Photo Chris Popper
The Ellsworth Golf Team fell to Caribou 176-215 on Thursday, August 24th at the Lucerne Golf Course.
Ty Hunter from Caribou was the medalist with the low round of 39.
The Eagles are now 0-3 on the season while the Vikings are 1-1.
Here are the individual scores
Ellsworth
Connor Wight 48
Wyatt Bragdon 51
Orion Wilson 57
Ben McKenney 59
Caribou
Ty Hunter 39
Brady Barnes 45
Lars Spooner 46
Alex Belanger 46
Matt Pelletier 47
Luke Beidelman 53
Landin Spooner 61
Carter Cyr 67
Thanks to Ellsworth Golf Coach Frank Rapp for the scores.
We would like to post High School Soccer, Golf, Volleyball and Football Scores. If coaches or managers can email the golf results and soccer scores including goal scorers and goalkeepers to chris.popper@townsquaremedia.com we will write stories on the WDEA website for Downeast Maine schools and on the 92.9 The Ticket website for all Maine High Schools.
We will also be starting out 92.9 The Ticket High School Athlete of the Week beginning on September 4th.