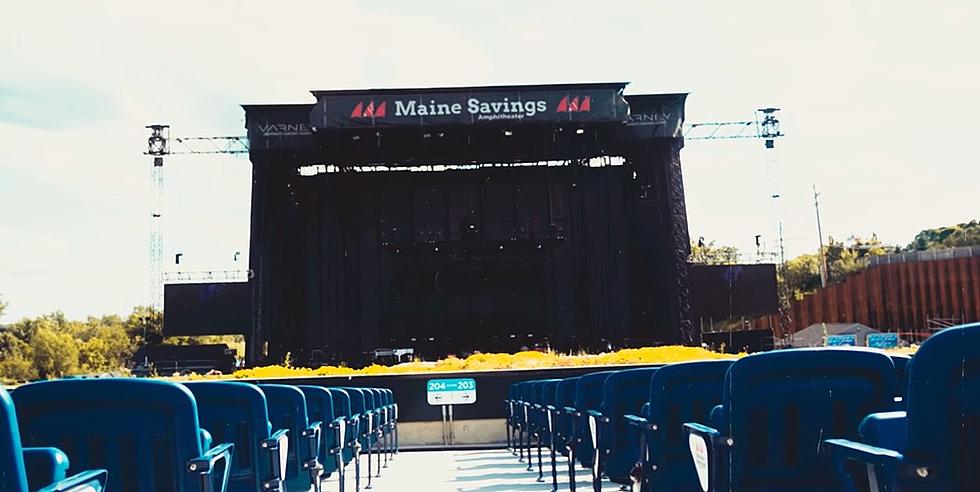 Maine Savings Amphitheater Has A Clapback For Country Music Critics
Maine Savings Amphitheatre YouTube
Whether you love country music or not, Maine Savings Amphitheater has a pretty good sense of humor!
The folks at Maine Savings Amphitheater dropped many concert bombs on us for the 2023 season, but they couldn't resist poking a little fun at concert fans earlier this year with a Facebook post in which they basically created a meme ragging on people who think there are a few too many country shows. Check it out above.
One of the main complaints I hear from everyone is that there are just too many country concerts and not enough variety. So with a wink and a nod, the venue addressed this issue, and of course, folks had plenty of comments on it.
Maine Savings Amphitheater
might turn this into a shirt
Steve Campbell
Good, it'll give the country fans something to wash their tractors with.
Ashley Hubbard
The trolling that you guys do to your haters is the greatest thing I've ever seen and seriously my favorite part of Facebook.
James Linscott
I'd like to see you give the local musicians a festival… so many talented bands in Maine right now … Stillborn Condition , Alions , Tried and True TRAWL I could go on and on …
Angela Burns
Whoever runs the social media is hilarious! I love the posts!!!
Kirstyn Pelletier
If that's the case then Big Time Rush is my favorite country band
Sallencie Taylor
Just guessing but I'm sure they'll have a concert or two Labor Day weekend Last years Labor Day weekend shows were Awesome. Luke Combs & Aerosmith!! I challenge Maine Savings Amphitheater to top last years shows this Labor Day weekend!!
Kelly Griffon
I love country , I also had the best time at Pitbull ! I would def go see him again !
Michelle Lappin
I wish I could like country music. I've tried.
Antoinette Nash
This is country land after all!!!
Pete Wells
Heavy metal please
Gary Jones
Can't blame you, dont like those shows but country shows bring in a lot of folks around here
Scott Wentzell
When did Godsmack go country?
Kathy Bridgham
I'm kind of glad I'm not a country fan. I'd be broke
Jessica Lynne Derosier
We live in Maine country is what your gonna find
In fairness, I thought last summer was the best lineup ever, with a perfect balance of each genre of music. From Luke Combs to Aerosmith, to Pitbull, there was something for everybody.
11 Places Within Walking Distance To Pre-Game Before A Waterfront Concert
If you need some food and a couple adult beverages before a Maine Saving Amphitheater Show, there are many options that are all within walking distance!
Which Artist Would You Like to See in Maine?
Never too early to start dreaming of those hot summer nights at Maine Savings Amphitheater.
25 Country Songs to Add to Your Tailgating Playlist, Ranked
Ice down the drinks and fire up the grill - it's time to tailgate! Whether you're gathering with fellow fans for Sunday's big game or those Friday night lights, these are the country songs you'll want on your tailgating playlist. These tracks are guaranteed to get the party started and unite even the most bitter rivals.