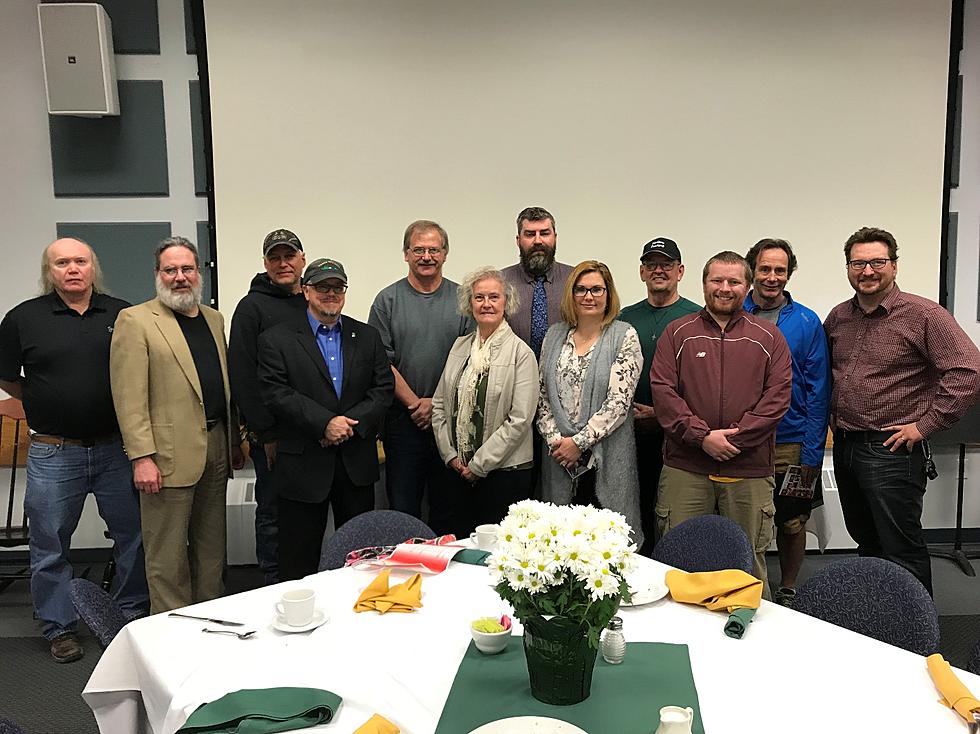 UMFK Honors Employees for Years of Dedicated Service
UMFK
The University of Maine at Fort Kent honored members of its faculty and staff for their service to the University at a recent ceremony on campus.
Special awards were given to employees who have been at UMFK for five, ten, twenty, twenty-five, and thirty-five years of service.
UMFK vice president for academic affairs, Dr. Steve Gammon, presented the honors as well as touching and humorous tributes to honorees.
Robert "Bob" Weyeneth, mechanical trades supervisor; and Leslie Kelly, associate dean of information services, were honored for 25 years of service.
Twenty years of service honorees were Melvin Belanger, structural specialist/carpenter; and Dr. Mariella Squire, assistant professor of anthropology and sociology.
Honorees for fifteen years of service were: Dr. Stephen Hansen, assistant professor of biology and environmental studies; Dr. Joseph Becker, assistant professor of english; Joseph Zubrick, associate professor of oral communication and theater; and Jill Cairns, director of admissions.
Dr. Tanya Sleeper, assistant professor of adult health nursing; Brenda Pelletier, library specialist; and Paul Guimond, security guard, were all recognized for ten years of service.
Recognition for five years of service were Sean Favreau, assistant director of residential life; Jacob "Jake" Theriault, Natural Sciences Lab Manager; Timothy "Mark" Kelly, reading/writing skills specialist; Mark Schenk, registrar; Denise Potvin, nursing clinical placement and testing coordinator; and Sandy Pelletier, assistant professor of nursing.
In addition to honoring employees, a special thank you was given to retiring employees Vernon Potvin, structural specialist, for his thirty years of service; Dr. Doris Metz, assistant professor of education, for her ten years of service; David "Dave" Hobbins, professor of forestry, for his thirty-two years of service; and Peggy Bard, administrative specialist in the academic affairs office, for her forty-four years of service.
This information was submitted to us as part of a press release. If you would like to share your community news or event with our audience, please email newspi@townsquaremedia.com.