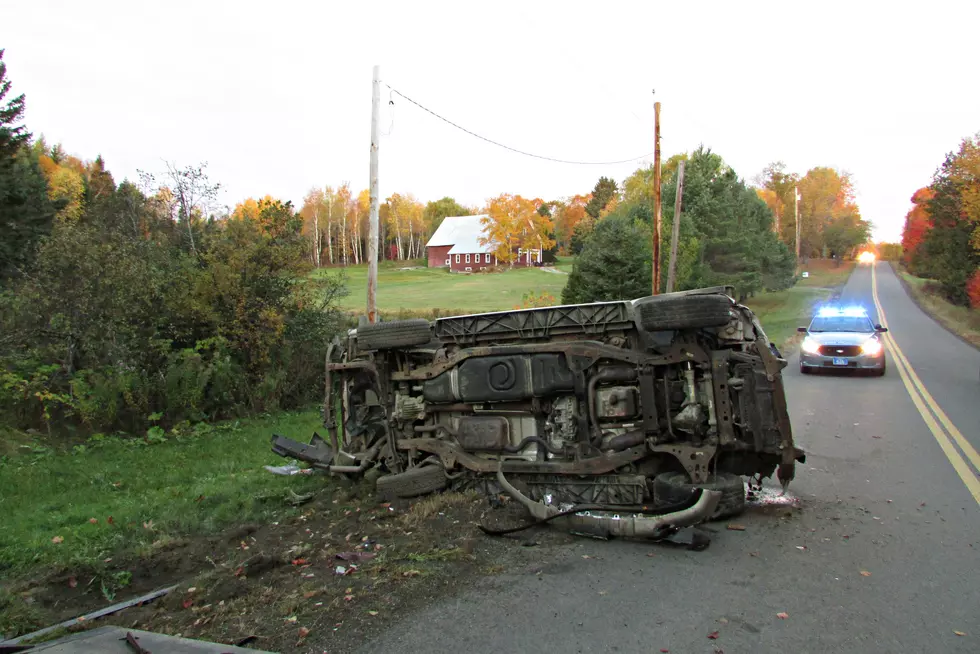 Rollover in New Limerick Injures Three
State Police
A father and his two sons were injured in a rollover crash Tuesday morning on the Campbell Road in New Limerick.
A State Police investigation showed Zachary McCarty was traveling north on the Campbell Road shortly before 6:30 a.m. when he fell asleep at the wheel. McCarty's 2006 Ford Explorer crossed the center line and left the roadway, striking a utility pole before rolling over and coming to rest on its side, according to Sgt. Joshua Haines.
McCarty's two children, 2-year-old Bentley McCarty and 4-year-old Zachary McCarty  were passengers. The elder boy was ejected from the SUV. Restraint systems were believed to be in use by all three, but little Zachary was known to unbuckle his while the car was in motion.
All three were transported by Houlton Ambulance to Houlton Regional Hospital with what police called non-life threatening injuries.The investigation is ongoing.