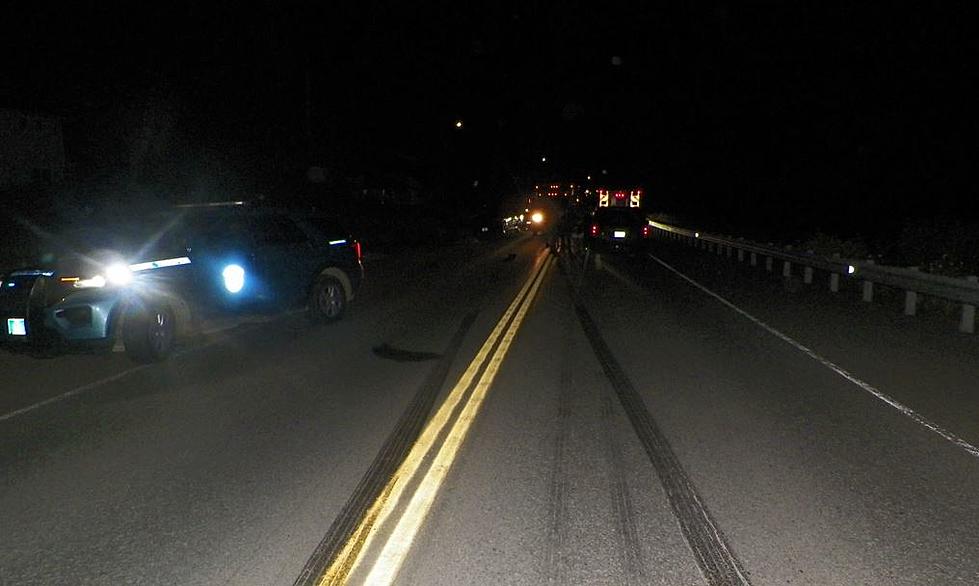 Presque Isle Man Died after Getting Hit by Truck on Route 1 in Blaine, Maine
Maine State Police
A 43-year-old man from Presque Isle died after being hit by a truck on Route 1 in Blaine on Wednesday night.
Police: Pedestrian was "Walking in the Travel Way"
The Maine State Police Troop F said Joshua Morse was "walking in the travel way" around 9:44 pm when he was struck by 41-year-old Wayne Field from Blaine.
Truck Driver "Slammed on His Brakes"
Field was going north on Route 1 in Chevy 2500. Police said he "slammed on his brakes but could not avoid striking Morse."
Pedestrian Died at the Scene, Driver was Uninjured
Morse died at the scene with "significant injuries." The Mars Hill Fire Department and Central Aroostook Ambulance assisted Maine State Trooper Laney Merchant, Sgt. Josh Haines and Cpl. Nick Casavant. Field was not injured. The crash is under investigation.
App Alerts and Breaking News
Look for updates to this news story when more information is released. The station's app is a free download to get breaking news as it happens.
LOOK: Longest-living dog breeds
LOOK: The most popular dog names of 2022 in every state
Hey dog lovers, check out this awesome list of the most popular dog names in 2022 for every state, and get ready for some serious cuteness overload.