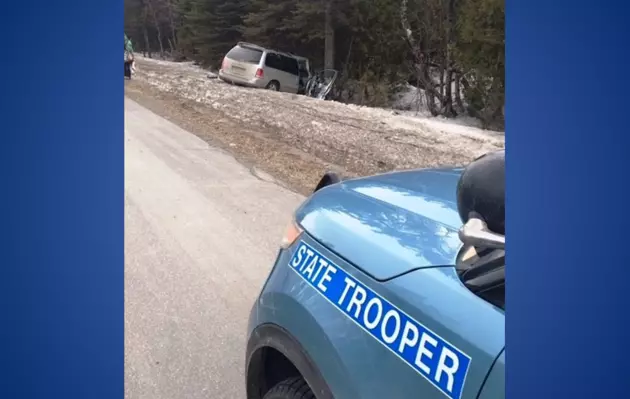 Five People in Single Vehicle Accident, Route 1, Littleton, Maine
Maine State Police
Five People suffered non-life threatening injuries in a single vehicle crash Saturday morning on Route 1 in Littleton.
56-year-old David Hite from Caribou fell asleep and drove off the roadway around 6 am, striking a tree with his 2004 Ford van, said Sgt. Josh Haines, Maine State Police-Troop F.
Four passengers were in the van. All five occupants suffered non-life threatening injuries, and were reportedly wearing seatbelts. One person was trapped and extricated by the Jaws of Life by Houlton Fire, said Sgt. Haines.
The passengers are 27-year-old Ashley Dahlgren, 41-year-old Mark Farr both of Caribou, 27-year-old Tiffany Weems of Skowhegan and 36-year-old Kristy Wasson of Easton.
Wasson and Weems were transported to Houlton Regional for treatment.
Trooper Nick Casavant and Sgt. Josh Haines responded to the accident.