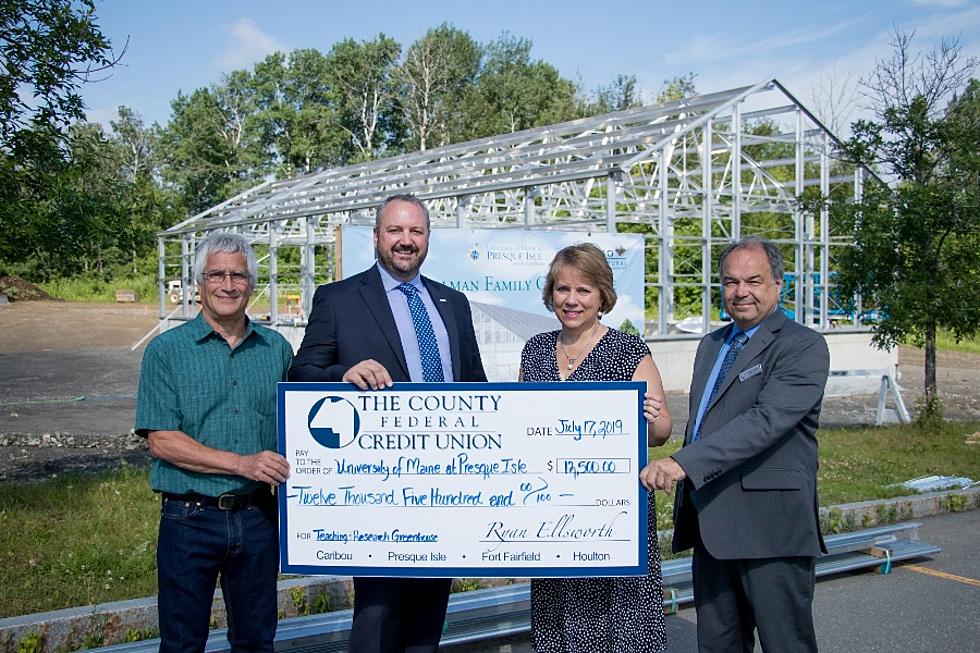 UMPI Greenhouse Receives $12,500 Donation
University of Maine at Presque Isle
Thanks to the County Federal Credit Union, the University of Maine at Presque Isle has received a $12,500 donation for the Zillman Family Greenhouse.
The gift, presented by officials with the CFCU, is specifically for the creation of a research laboratory.
The greenhouse project will be located in a spot adjacent to Gentile Hall and close to the campus's year-round composting site.  The project will cost $935,000 and will be 2,400-square-feet. Groundbreaking began in late April.
The greenhouse is named after Dr. Don Zillman, a former President of UMPI from 2006-2012, and his wife Linda, who donated the first gift to the greenhouse.
The greenhouse will include two climate-controlled research labs, a teaching classroom, and a faculty office for the Dr. Robert Vinton Akeley Chair of Agricultural Science and Agribusiness.