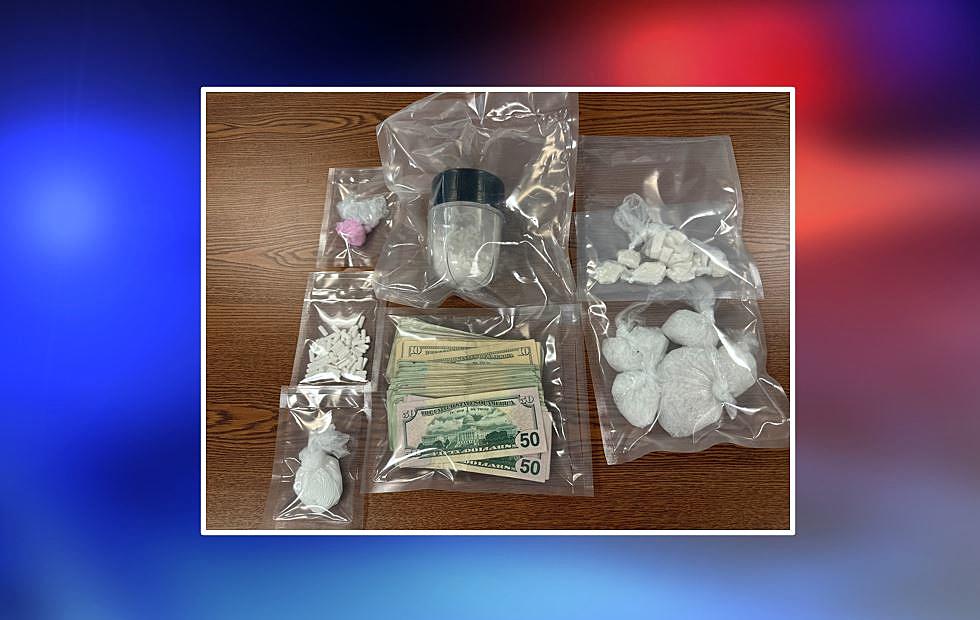 Two Men & One Woman Arrested after Large Amount of Fentanyl, Meth, Crack Seized
Portland Police, Thinkstock
Two men from Portland were arrested and one woman from Windham was summoned Sunday night after police seized an amount of fentanyl "large enough to kill the entire population of Portland."
Fentanyl, Meth, Crack, Cocaine, Xanax and Cash Seized
A total of 137 grams of fentanyl was seized following a traffic stop around 10:15 pm on Park Avenue in Portland. Police also found 228 grams of meth, 53 grams of crack cocaine and 25 grams of cocaine, 73 Xanax pills and $2,600 in cash.
Three Suspects Face Multiple Charges
Thirty-three-year-old Mathew Carey was arrested and charged with two counts of aggravated trafficking scheduled drugs, two counts of unlawful trafficking of scheduled drugs and violating conditions of release. He was transported to the Cumberland County Jail.
Forty-five-year-old Steven Hanson faces charges of unlawful possession of methamphetamines, and was transported to the Cumberland County Jail on a U.S. Marshal's warrant on a weapons charge.
Thirty-nine-year-old Monica Sprinkle was charged with unlawful possession of schedule drugs and violating conditions of release.
App Download and Breaking News
This story will be updated when more information is released. The app is  a free download to get breaking news as it happens.
LOOK: Here are the states where you are most likely to hit an animal
Hitting an animal while driving is a frightening experience, and this list ranks all 50 states in order of the likelihood of such incidents happening, in addition to providing tips on how to avoid them.
LOOK: Explore the iconic buildings from every state
From colonial homesteads to mansions by the ocean, iconic buildings define every state in the country. Stacker compiled this list of notable examples from historic and government reports and news articles.