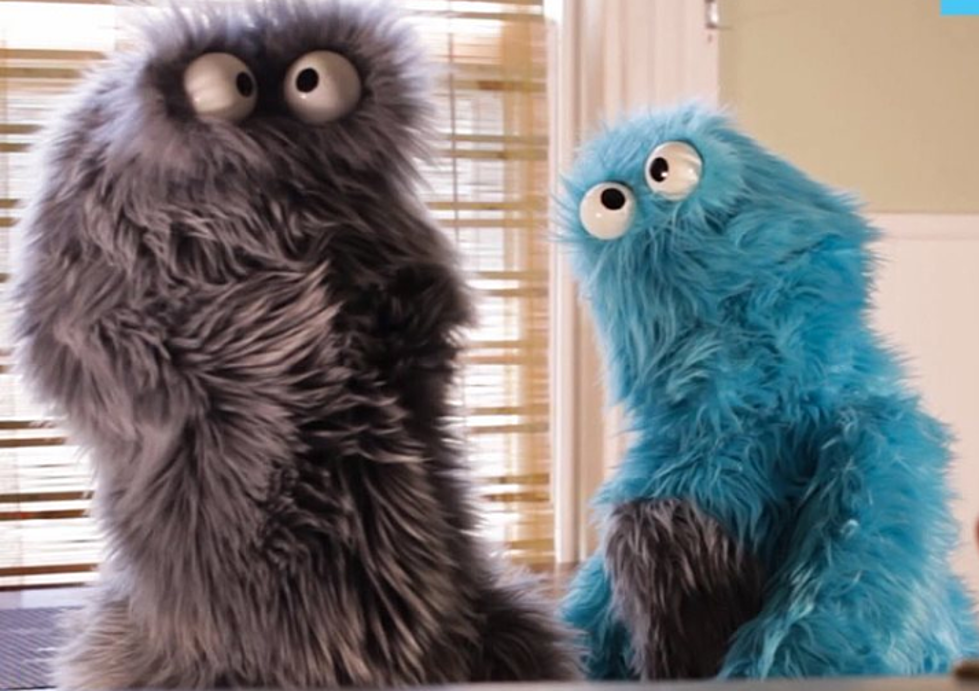 Meet Maine's Version of The Muppets
BIM via Facebook
Many of friends and family from my years growing up in Augusta remember how my showbiz beginnings started off. My love of Jim Henson's characters on Sesame Street and The Muppet Show inspired me to give a go at making puppets come to life myself.
That passion was further fired up when a professional puppeteer from New Hampshire (who was a friend of a friend of the family) visited my house one time in 1978. I was 11 and couldn't wait to run to my room and grab my Grover puppet to show him.
I think his name was Dave I'm not really sure though. This was 41 years ago after all. He was very supportive of my interest in puppets and he showed me three basic things about Muppet type operation that have stuck with me until today.
To move the mouth and make it look like it's really speaking, remember that puppets talk in syllables.
To have better control of the mouth, fashion a loop to support your thumb in the lower jaw of the puppet.
To control the arms, attach umbrella rods to the hands like long chop sticks.
I did everything he said and practiced lip-synching with The Muppet Show album spinning on the turntable for hours on end in my room. All that dedication paid off and by the age of 12, I was actually performing gigs as The Rainbow Puppet Theatre.
My dear mother drove me to shows at birthday parties, nursing homes, schools, libraries all over the state and even the Common Ground Fair. I became known as "puppet boy" in Central Maine, a name I was proud to have and something that people from Augusta still remember me for today.
Those early performances I'm sure were essential in honing my skills as a broadcaster. I had to switch back and forth between many different puppet voices in the course of a half hour show you see.
You can imagine my excitement when I read yesterday that there is Muppet style puppet production happening here in Portland. It's called BIM (short for Believe In Me) and they are doing marketing work to help businesses and worthy organizations stand out with videos starring furry colorful creatures with ping pong ball eyes.
There's also a KickStarter campaign going on that you can back if you'd like to help them get the film they're working on produced.
Who knows? Maybe they'd like an aging rock radio personality who was once a puppeteer to join in the fun and help spread the positivity. Call me, guys.