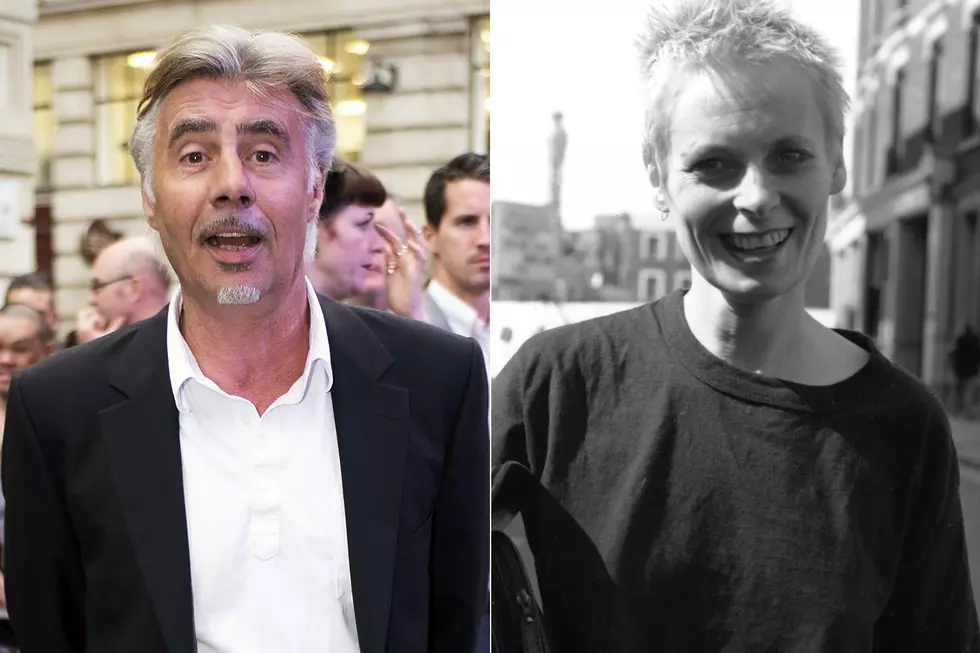 Glen Matlock Recalls Getting on Vivienne Westwood's Wrong Side
Tabatha Fireman / Peter Cade, Getty Images
Original Sex Pistols bassist Glen Matlock recalled getting on Vivienne Westwood's wrong side as he paid tribute to the late fashion icon.
As a troubled young man around 1973, Matlock found work in the store Westwood ran with Malcolm McLaren, who'd go on to become the Pistols' manager after the members met on the premises, while Westwood left an indelible impact on his life.
"They probably thought I was just some straight kid, which I was," he said in a new article in The Guardian. "A month or two later, I asked Vivienne to ask Malcolm if he'd give me a reference for art college. She said, 'Really? I don't think you'd want to ask Malcolm … he's been thrown out of every college in London.' Straightaway I was more interested in them, and they were more interested in me." The store's reputation began to explode when it was renamed SEX.
Matlock recalled the time he was asked to help create its new signage. "I said I'd give it a go. It took too long and Vivienne got all dogmatic, saying I was trying to censor her work when I wasn't at all," he noted. "If you got on her wrong side, she'd let you know."
When guitarist Steve Jones and drummer Paul Cook began frequenting the store, Matlock said he was ordered to "keep an eye on them." "They were trying to get a band together and I overheard them saying they needed a bass player. So that's how it started," he recalled. Westwood, he added, helped provide "a base where we all met. The hippest place in London on a Saturday afternoon, where every oddball and weirdo congregated. … And Vivienne was like the madam of a belle epoque salon."
The bassist pointed out that Westwood was "one of the first vegetarians I met," noting that whenever he ate chicken, "she'd take the bones home to boil and sew on to T-shirts." "Whatever she did, she did with real artisanship and craft," he said. He reflected that she "picked up on things, such as when John [Lydon] came in with a safety pin through his ear" and argued that she was "into the conflict of ideas and knew what she wanted to do."
Hailing the global success that came after she and McLaren were still experimenting with directions when he met them, Matlock added, "It's amazing now. … From chicken bones to head of a fashion empire: It's only by sticking out that you get lasting acclaim, and to have continual success is hard. She did it. I'm not sure we'll see the likes of her again."
Top 10 Punk Albums
You'll find some familiar names, but also bands that didn't sell as many records while having just as much impact.