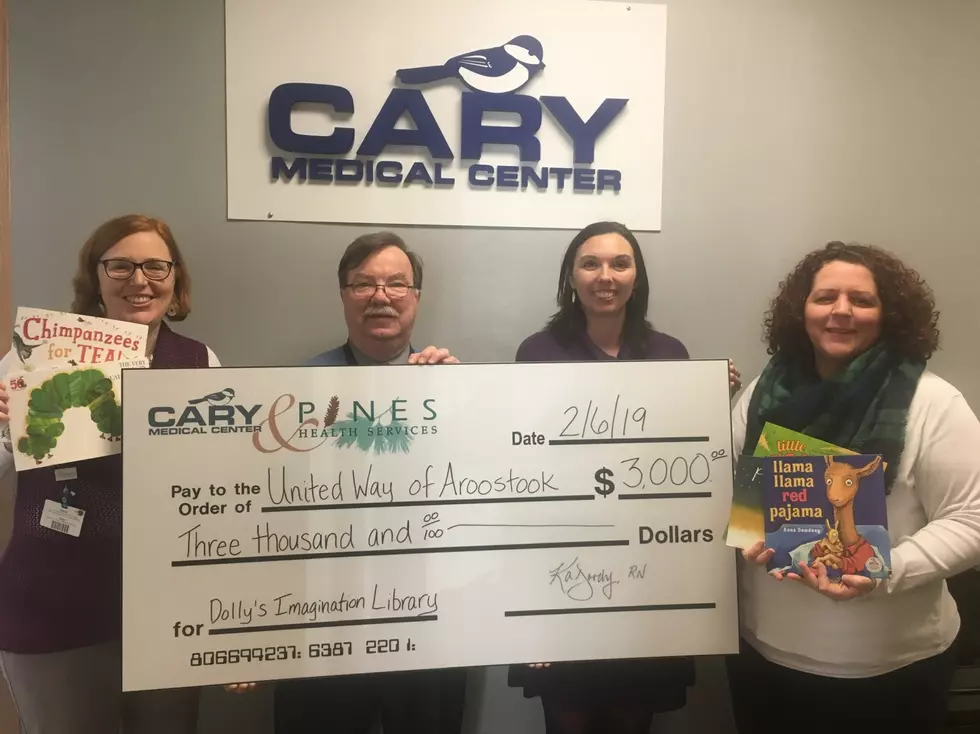 Early Literacy Program Gets Donation From Cary Medical Center
United Way of Aroostook
Dolly Parton's Imagination Library is a recent recipient of a donation from Cary Medical Center.
Cary has supported this program of the United Way of Aroostook for several years and is the first health care facility to commit to the early literacy program in 2019.
Cary Medical's Director of Public & Community Relations, Bill Flagg, says the hospital is proud to help support the Dolly's Imagination Library Program. "When children develop a love for reading at an early age, a strong foundation for their future is established and their likelihood for positive outcomes and success in life increase exponentially."
The program has been coordinated by the United Way of Aroostook since 2013. It's free to enrolled preschoolers and their families. Currently, new books are sent out to nearly 2300 County preschoolers each month. Even newborns are being enrolled thanks to Cary Medical Center encouraging and assisting families with newborns to enroll. Almost 50 new babies are registered each month, many of which come from the hospitals' newest deliveries.
If you or your organization would like to support the Dolly Parton's Imagination Library, please contact the United Way of Aroostook at 764-5197.