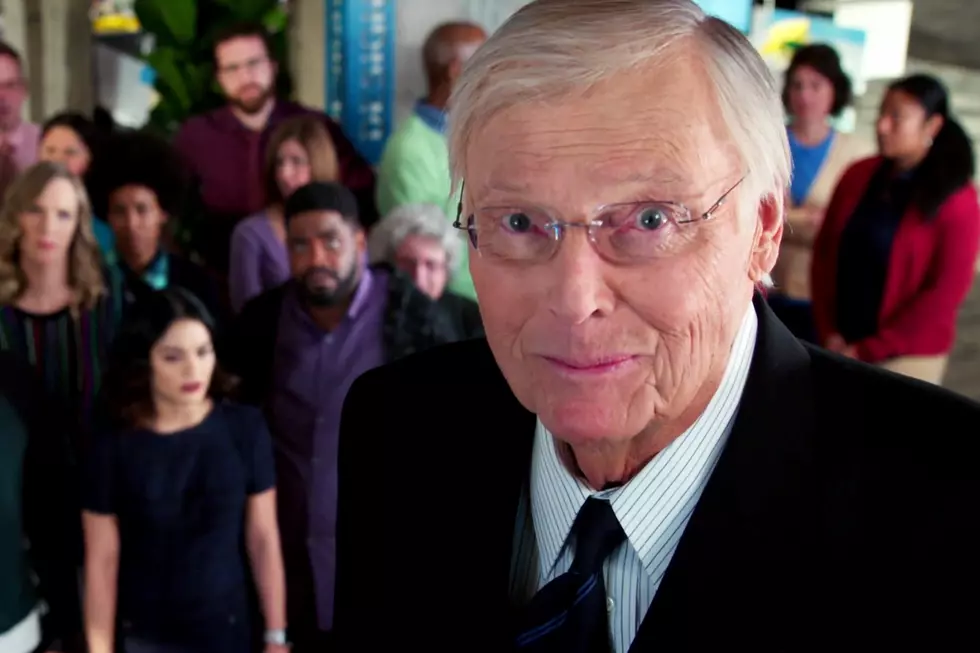 Watch Adam West's Unreleased NBC 'Powerless' Episode
NBC
It was some months ago that West was announced to star in the NBC comedy's "Win, Luthor, Draw," one of three episodes that never made it to air after Powerless was pulled from the schedule, and ultimately canceled. Thankfully, DC had the good sense to release West's episode free online, showcasing the beloved star's guest stint as Dean West, chairman of Wayne Industries.
When an alien attack damages the Gotham headquarters, Chairman West (guest star Adam West) delivers some unfortunate news to Van (Alan Tudyk) and Emily (Vanessa Hudgens). In an effort to save the company, Emily's efficiency may make everyone a target. Meanwhile, Jackie (Christina Kirk) gets a shocking surprise that will change her life.
West actually made a brief vocal cameo on the series once before, narrating a Wayne Security commercial that aired in the Powerless pilot. We'll see if NBC or DC ever release the other episodes, but enjoy one of West's final filmed performances in the meantime.