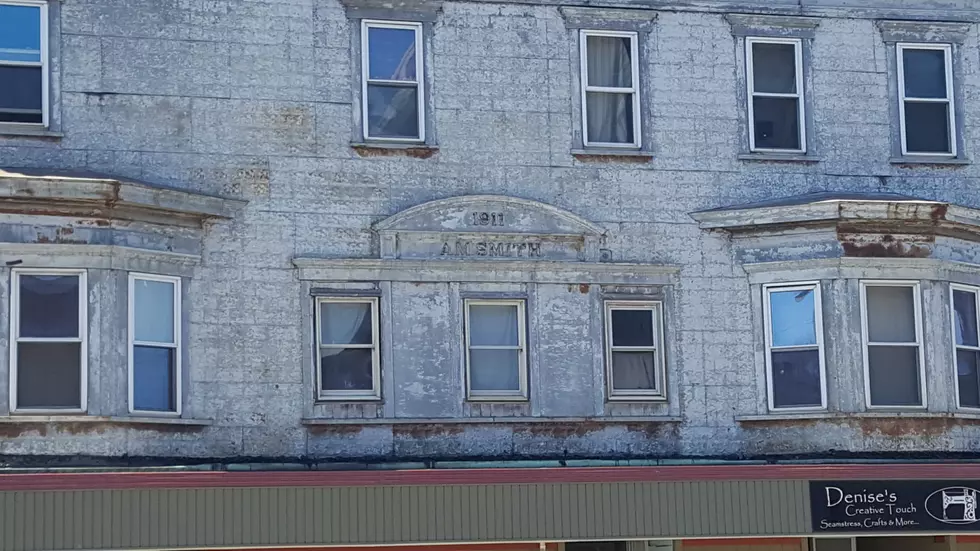 Who Was A.M. Smith? His Name Is On This Building In Presque Isle
Gary Freeman, Townsquare Media
As you drive on Main Streets throughout the County, no doubt you've seen old buildings that bear the initials or names of someone who lived in that town.
If you walk, ride or drive down Main Street in Presque Isle, you might notice a building that shows the name, A.M. Smith. But who was Mr. Smith and what did he do in the Star City?
Aubrey M. Smith was a businessman who owned and operated the A.M. Smith Hardware Store in Presque Isle. They sold finished lumber and other building materials to residents and businesses throughout the town.
The business was founded in 1880, sixty-years after Maine had become a state. The business was incorporated in 1917. His son, Howard A. Smith, was both a partner and treasurer of the company. Howard was known throughout the County as a prominent businessman.
Mr. A.M. Smith retired from the company in 1921, thus turning the management of the business over to his son Howard, and moved to California with his wife.
On June 26, 1926, A.M. Smith passed away in the presence of his wife, the mother of Howard A. Smith, in California.
Although the business is not longer with us, the building still stands in Presque Isle, as a symbol of business, charity, service and goodwill in our community.