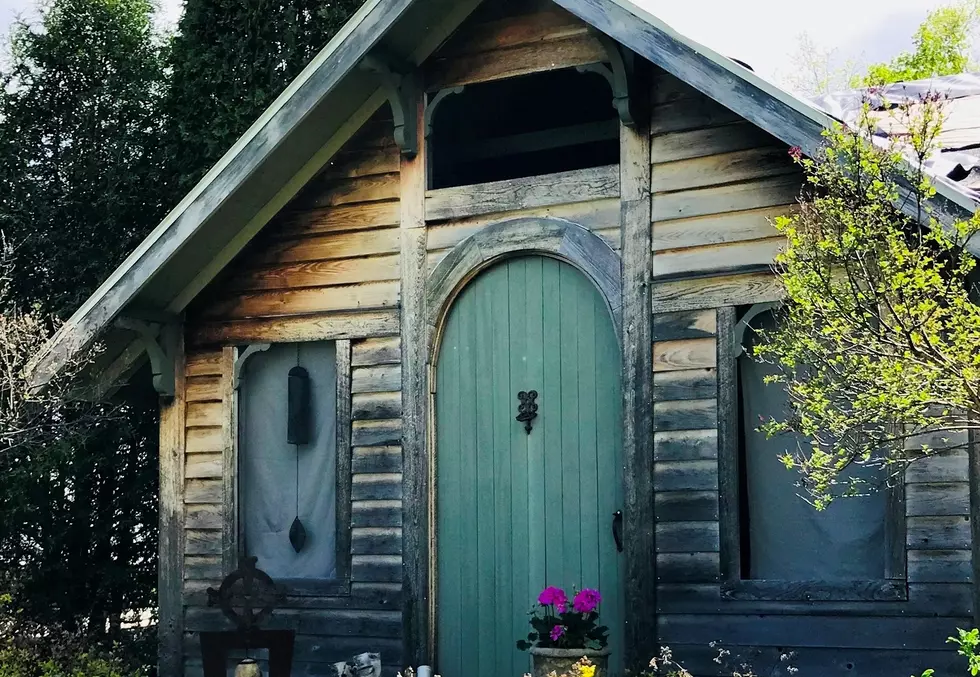 UMPI Foundation Hosts Backyard Getaway Tour Fundraiser
CK Keegan
Tour some of the County's best backyard escapes when the Foundation of the University at Presque Isle hosts its first ever Backyard Getaway Tour on Saturday, Aug. 25, from Noon to 3:30 p.m.
This rain or shine fundraiser for the Zillman Family Greenhouse offers tours of seven "seriously awesome backyard escapes" in the Presque Isle area, including garden houses, a stand-alone man cave, and a live-in tree house. Tickets are $20 each, $30 for VIP tickets, and free for children under 12; all tour-goers will receive a Backyard Getaway wrist band that serves as their admission to the tour stops.
"The Foundation is delighted to offer the opportunity to our community to visit the backyard getaways of our gracious hosts," Roberta Griffiths, Foundation Executive Board and Tour Committee member, said. "This is 'a first time in The County' event and we are pleased to bring to it our community for their enjoyment."
To give participants a true tour-going experience, organizers are offering up seats on Molly the Trolley for the first 30 reservations, departing from Gentile Hall. The trolley will take guests from stop to stop to view the she sheds and garden getaways. Those who miss this opportunity will need to provide their own transportation to these spots, which are available for viewing in no particular order.
In addition, there will be a VIP reception from 3:30-5 p.m. on the President's Patio at UMPI. This finale will feature light refreshments for our guests and tour hosts, celebrating the end of a fun-filled day.
Stops in the tour include Margie Hunter's Peony House at 44 Maple Grove Road, Roberta Griffiths' Garden House at 369 Fort Fairfield Road, CK Keegan's Man Cave at 368 Fort Fairfield Road, Edie Greiner's Teach Samhraidh at 57 Johnson Road, Scott and Llori Keirstead's Backyard Hideaway at 208 Caribou Road, Rollie Wight's Treehouse at 12 Wilson Street and Claude and Marilyn Lamoreau's Log Cabin at 96 Pine Street.
"We are excited to host this event during the Balloon Festival Weekend," Debbie Roark, Executive Director for University Advancement and External Affairs, said. "This progressive tour provides a fun way to spend the day between the launch and glow activities at the Fair Grounds and help support the construction of the Zillman Family Greenhouse, which will benefit our entire region."
Free transportation will be provided on Molly the Trolley for the first 30 reservations to the President's Office. Cost is $20 per person, or $30 per person for a VIP ticket, which includes the finale at the UMPI President's Patio. Children under 12 are free. Tickets can be purchased at UMPI's President's Office in Preble Hall, at the Campus Store in the Campus Center, from Foundation board members, or at any Getaway stops on the day of the event.
For more information about this event, please call Deborah Roark at (207) 768-9755 or email deborah.roark@maine.edu.
This information was submitted to us as part of a press release. If you would like to share your community news or event with our audience, please email newspi@townsquaremedia.com.