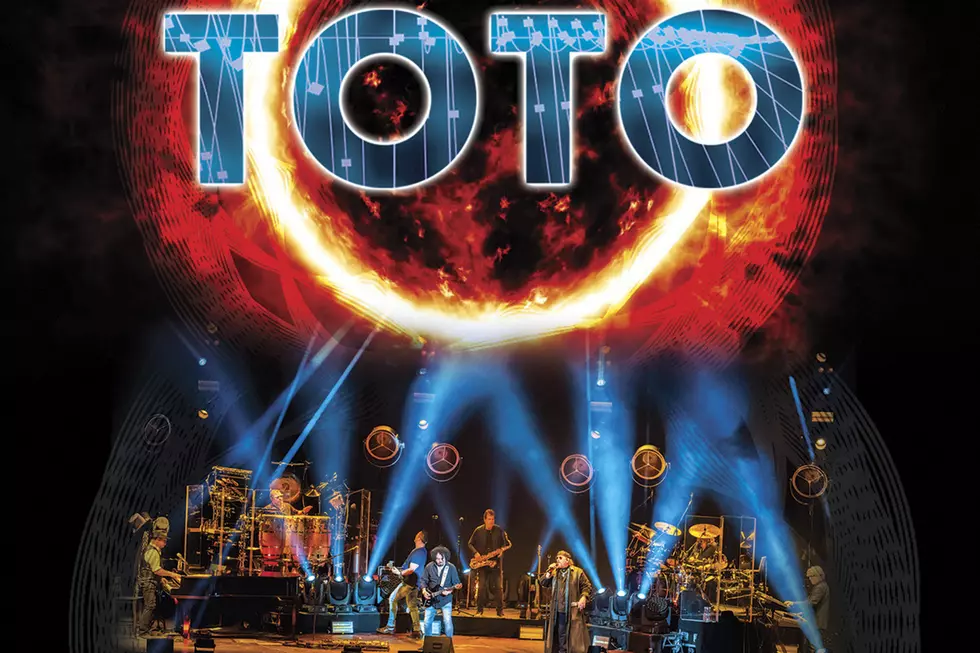 Watch Toto Play 'Dune (Desert Theme)' From New Concert Film
Eagle Rock
The set arrives on Nov. 15 on DVD and Blu-ray, following previously released digital and audio versions. The performance of "Dune (Desert Theme)" comes from a show that was recorded at the Ziggo Dome in Amsterdam in March 2018.
40 Tours Around the Sun celebrates the band's four-decade career and features its best-known material alongside some deeper cuts. The set  includes 26 tracks; you can see the full list below.
"When 'Hold the Line' crashed into the charts all over the world in 1978, Toto had no idea how long their career would last," Eagle Rock noted in a statement. "40 Tours Around the Sun features a 'Storytellers' segment in which the band's four key figures --David Paich, Steve Lukather, Steve Porcaro and Joseph Williams -- plunder their back catalog, describe the background behind their first demo and reveal the genesis of Michael Jackson's 'Human Nature,' written by the band's Steve Porcaro."
The DVD's bonus material includes exclusive interviews with the band "on the eve of the show as they discuss how their fathers' Hollywood careers brought these immensely gifted players together and launched them into the hearts of music fans around the world."
Toto, '40 Tours Around the Sun' Track Listing
Disc 1
1. "Intro"
2. "Alone"
3. "Hold the Line"
4. "Lovers in the Night"
5. "Spanish Sea"
6. "I Will Remember"
7. "English Eyes"
8. "Jake to the Bone"
9. "Lea"
10. "Rosanna"
11. "Miss Sun"
12. "Georgy Porgy"
13. "Human Nature"
14. "Hollyanna"
15. "No Love"
Disc 2
1. "Mushanga"
2. "Stop Loving You"
3. "Girl Goodbye"
4. "Angela"
5. "Lion"
6. "Dune (Desert Theme)"
7. "While My Guitar Gently Weeps"
8. "Stranger in Town"
9. "Make Believe"
10. "Africa"
11. "The Road Goes On"
Toto Albums Ranked