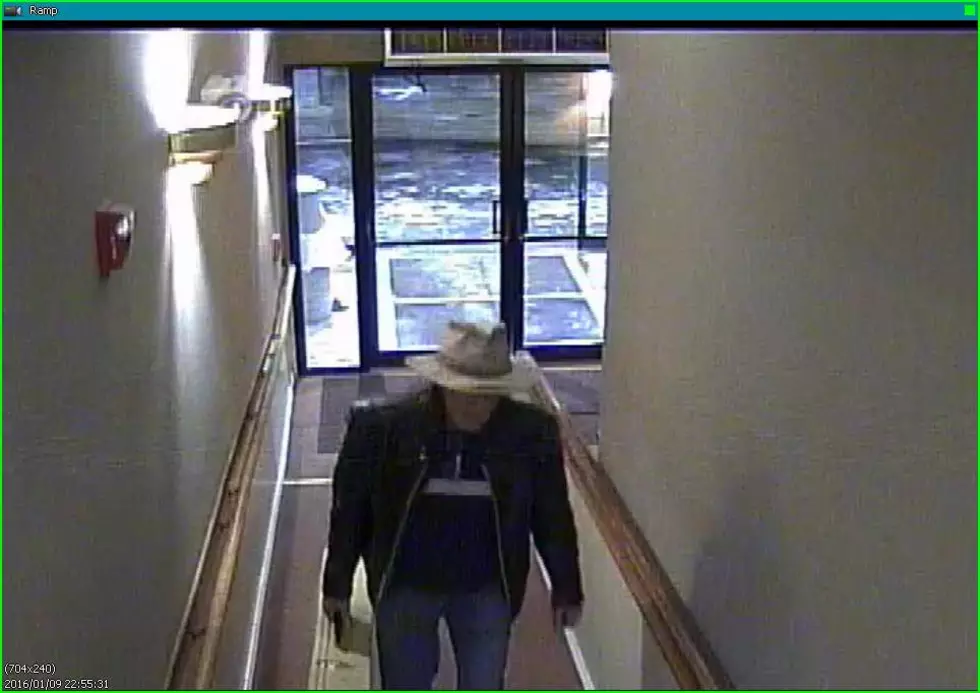 Presque Isle Police Dept.
A guitar that was stolen at the Presque Isle Inn and Convention Center on Saturday, January 9th, has been recovered.
The Presque Isle Police Department posted pictures on its website of the person who might have been responsible for the theft.
The owner of the guitar posted on Facebook on Sunday that the guitar had been found and that the person who took it was arrested, saying, "I just wanted to let everyone know that I have gotten my guitar back. It is in great shape for the most part but is suffering from lack of humidity. The person was arrested tonight (16th) in PI by the PIPD and my guitar was brought to the station for me to pick it up. A wholehearted thank you to all of you who message me and gave me information that helped me recover my guitar.  I thank you all for your thoughts, prayers and concerns about me getting my guitar back in my hands, and I will be forever grateful."
No news on who the alleged thief is or when he might appear in court.