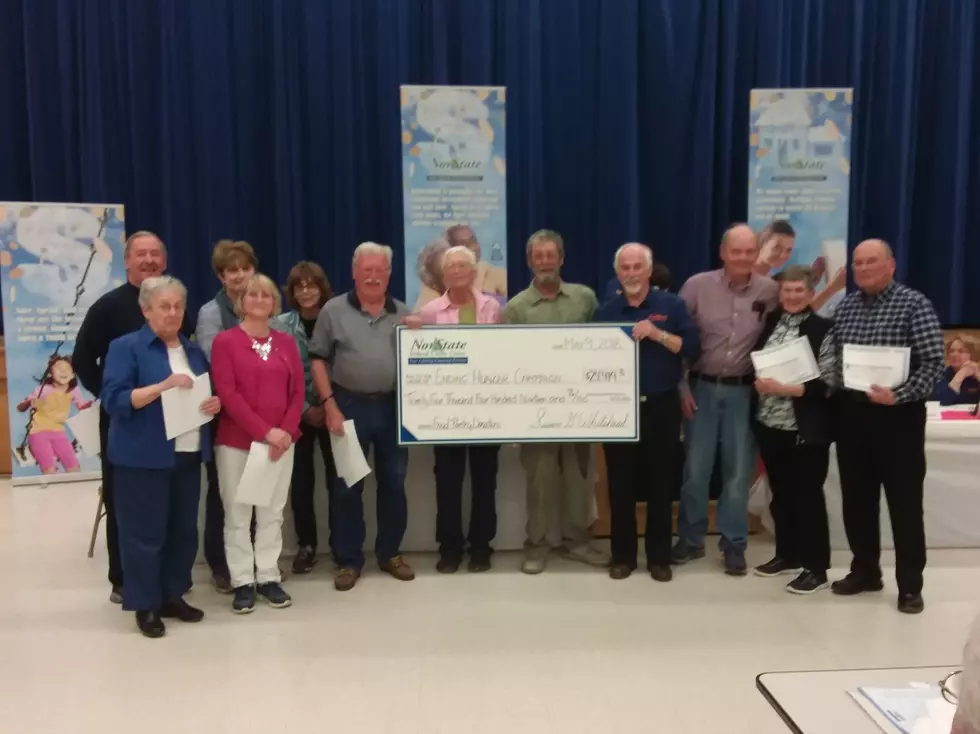 NorState Donates Over $24,000 to Ending Hunger Efforts
Norstate FCU
NorState Federal Credit Union proudly supports local community food pantries through the efforts of the Maine credit unions' Ending Hunger Campaign.
Throughout the year, staff and volunteers of NorState participate in fundraising efforts that bring awareness to hunger in Maine, and work hard to raise much needed monies to be donated directly to local food pantries.
"Thanks to the generosity of our members, staff and dedicated food pantry volunteers, NorState's combined effort allowed us to raise $24,420 for the last year," commented NorState's CEO, Susan Whitehead. "What a great testimony to the credit union's philosophy of people-helping-people."
The campaigns coordinator is Debra Deprey who works at the Ashland branch office of NorState. Deprey adds, "We are fortunate to have such great staff at every location for our ending hunger efforts who work with local food pantry volunteers, to gather the information and resources we need to get to work on our ending hunger efforts throughout the year. Volunteers work so hard to make sure their pantry shelves are stocked so no one has to go hungry, and we are inspired to raise as much monies to help them with their efforts."
NorState Executive Marketing Director Denise Duperre commented, "The bond between community, donors and pantries allow us the opportunity to bring awareness to all communities here in the county, where 1 out of every 5 persons are food deficient. This awareness is why NorState Federal Credit Union works diligently all year long to raise as much monies for the Ending Hunger Campaign, as well as, the Hope for the Holidays Food Drive during November and December that collects over 10,000 lbs of non-perishable foods and items for local pantry shelves."
NorState donated these monies to the following central and northern pantries during their annual membership meeting held in Madawaska last week:
To learn more about NorState and their commitment to serve members, family and communities, visit www.norstatefcu.org. For more information about donating your time or monies to the Ending Hunger Campaign, contact nfcu@norstatefcu.org.
This information was submitted to us as part of a press release. If you would like to share your community news or event with our audience, please email newspi@townsquaremedia.com.