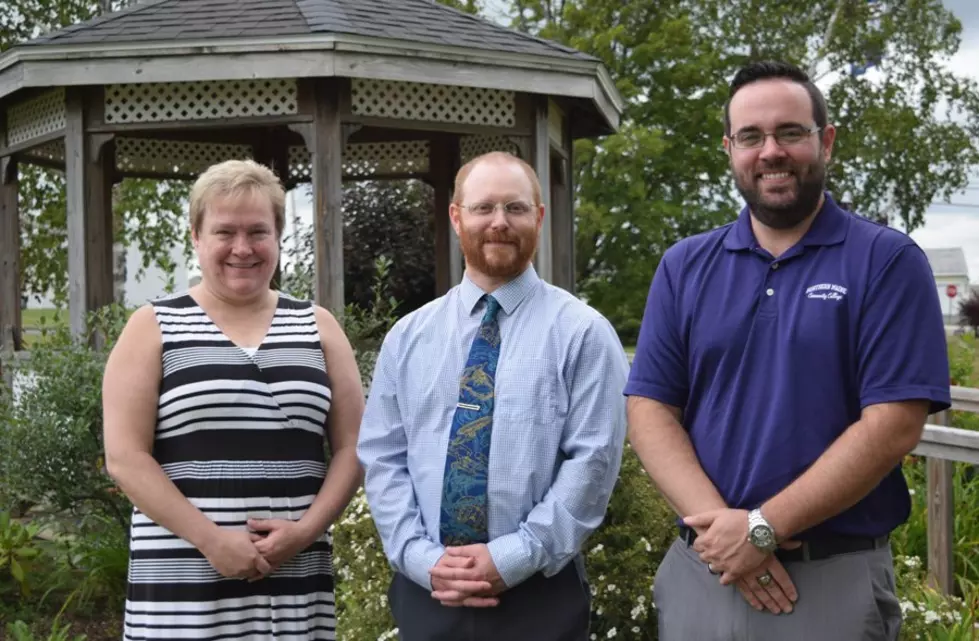 New Leaders with New Positions at NMCC
NMCC
Three Northern Maine Community College employees will be taking on additional responsibilities as they start new positions this academic year.
The positions are Director of Financial Aid, Academic Success Center coordinator, and Department Chair for Nursing, Simulation, and Allied Health. The former heads of these departments retired.
Brian Hall is the new director of financial aid at NMCC. Hall served as assistant director of financial aid for three years and is experienced in helping students receive the assistance necessary to thrive in college. With 87% of NMCC students receiving financial aid, Hall knows the challenges applicants face and how to accommodate unique student needs.
Harold (JR) Kierstead has been named the Academic Success Center coordinator; Previously, Kierstead held the position of instructional designer. In this new role Kierstead will work closely with students to achieve goals by providing tutors, online resources, and access to technology. Overseeing the recently relocated Academic Success Center, Kierstead will collaborate with administration and faculty to ensure the space meets student needs.
Angela Buck, RN, MSN, FNP-C, has been named the new department chair of nursing, simulation, and allied health. Since January 2017 Buck has worked as a nursing instructor at NM, and prior to that she owned and operated Village Health Care, providing family nurse practitioner services to the community. With significant experience in the field and the consistent esteem of students and faculty, Buck is poised to further elevate one of NM's most in-demand departments.
NMCC offers over 30 programs of study and works closely with business and industry to meet the challenges facing today's workforce. To learn more visit nmcc.edu.