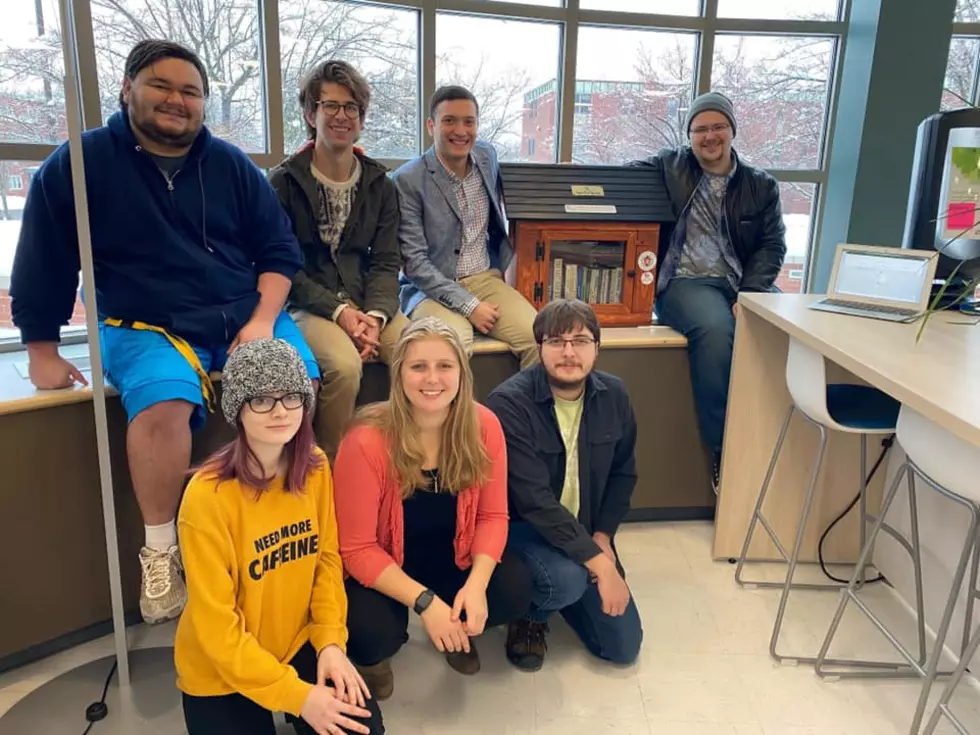 Little Free Library Established at UMPI
UMPI
To promote a love of learning, the University of Maine at Presque Isle's History Club has established the Little Free Library.
The little book nook will help spark creativity and encourage community building. The Little Free Library is located in the Owl's Nest, on the first floor of the Campus Center.
The idea behind the library is: Take a book, share a book, leave a book. Everyone, not just students, is welcome to use it and the books are always free,
Evan Zarkadas, President of the UMPI History Club, explained that the mission of the Little Free Library organization is to inspire a love of reading, build community, and spark creativity by fostering neighborhood book exchanges around the world.
"I think it is very important to have this Little Free Library on campus because, as stewards of education and progress, we are the place where both the campus and also the surrounding communities gather to get inspired, learn, and spread their love for knowledge."
This Little Free Library is registered in the Little Free Library World Map of libraries. It serves as a conduit for sharing books with others, or people who participants may not encounter during their everyday lives. It also serves as a convenient resource for those who may not typically pick up a book.