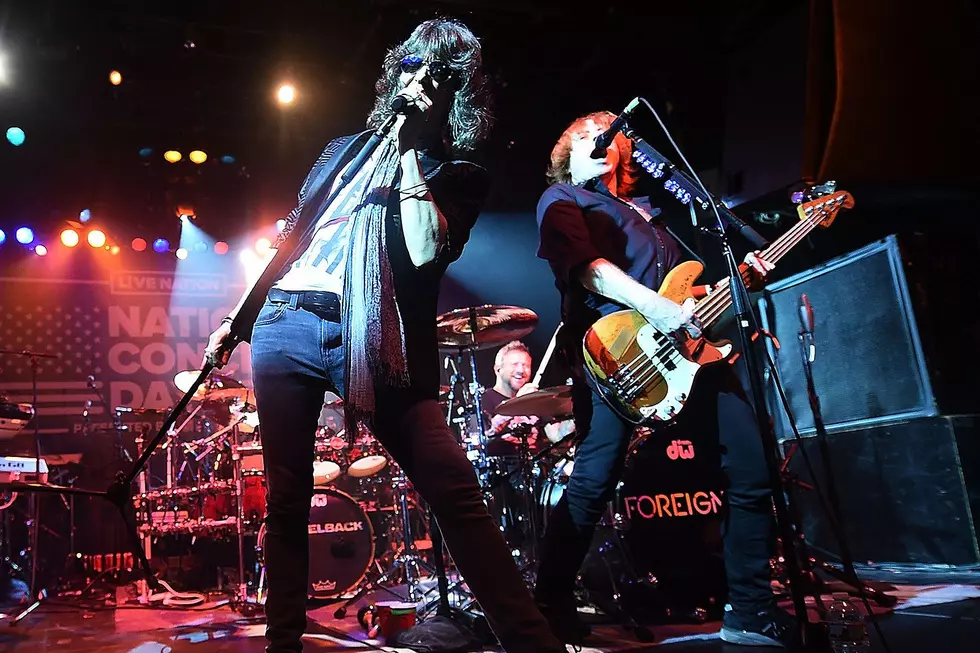 Why Foreigner's Kelly Hansen Has to 'Live Like a Monk'
Michael Loccisano, Getty Images
Foreigner bassist Jeff Pilson says one of the main reasons the band announced a farewell tour was so singer Kelly Hansen can eventually lead a more normal life.
"He's been singing these songs for nearly 20 years now," Pilson tells UCR. "These are very challenging songs. He recently got married, he'd like to have a life. And in order to sing these songs, you kind of have to live like a monk. So, I think it's understandable on his side that it was just time to, I don't want to say pack it in, but time to stop the big touring thing. I understand that, so let's go out while we're at our absolute best."
Hansen has been Foreigner's singer since 2005 and appears on their most recent album, 2009's Can't Slow Down. The band launched its farewell tour on July 6 in Atlanta. It is expected to run well into 2024.
"The objective is, we want to go out on top," Pilson explains. "We want to go out while we're firing on all cylinders. We feel like the legacy of Foreigner is really owed to go out on top, after all these great songs, this great catalog of records and the years of fan interaction and everything. We don't want to be one of those bands that when you go to see them, you say, 'Oh, boy, they should have stopped a long time ago.' You do not want to be one of those guys."
Is This the End of Foreigner?
There's also good news for fans hoping to hear new songs from the band. "It's not the end of Foreigner, it's a farewell tour. We do have some music kind of popping around in the pipeline that at some point would like to see the light of day," Pilson reveals. "Perhaps we won't have time to finish it during the tour. I'm hoping for a release next year of some of these songs, but if not then it would be what we do in 2025."
Foreigner Albums Ranked
It's hard to imagine rock radio without the string of hit singles Foreigner peeled off in the '70s and '80s.