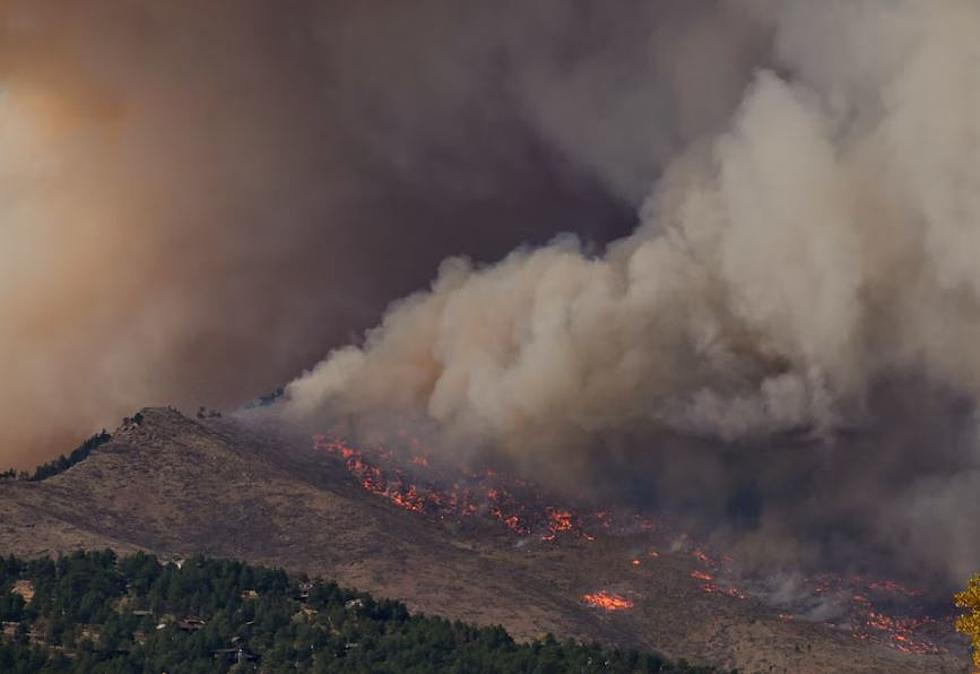 How Will The Canadian Wildfires Affect Maine Air Quality?
Malachi Brooks / Unsplash
Earlier this month, massive wildfires in Western Canada caused hazy skies across much of New England.  Fortunately, as these fires were thousands of miles away, the smoke was at high altitude.  This led to no real concerns about air quality and it made for some spectacular sunsets and sunrises.
Now, we are hearing that a new round of Canadian wildfires is bringing more smoke to Maine.
These fires, however, are east of us.
According to WMTW, these fires are in Nova Scotia.  With a Tuesday wind shift, there is a good chance some of this smoke will come ashore.
As the smoke is much lower to the ground, compared to the smoke from the Alberta fires, residents in some parts of the state are likely to smell smoke.  Also, some areas will see a drop in air quality.
By 6:30 tonight (Tuesday), there will likely be a significant amount of smoke along the New England coast.  The article estimates that the smoke will stretch from the Maine Mid-Coast (near Rockland) all the way down to Boston.  Of course, most of the smoke will be along the coast, but some of the smoke will make its way inland.
Here in Central Maine, for example, some residents may notice a haze in the sky and a smoky smell.
Just like with any other air quality situation, use caution.  If you are prone to having difficulty breathing, and you are in an area where you can see / smell the smoke, stay inside.
So far, there have been no injuries from the Nova Scotia fires.  The article also explains that about 200 firefighters are currently battling the fires and that they are offering residents who are forced to evacuate $500 to help them out.
LOOK: States with the most drive-in movie theaters
Where can you have a movie night under the stars?
Stacker
examined
Census Bureau data
to find out which states have the most drive-in movie theaters.
Thank you for all you do to help us keep people in our community informed.  As always, if you see something you know we should be talking about, send us a message through our app or on Facebook.