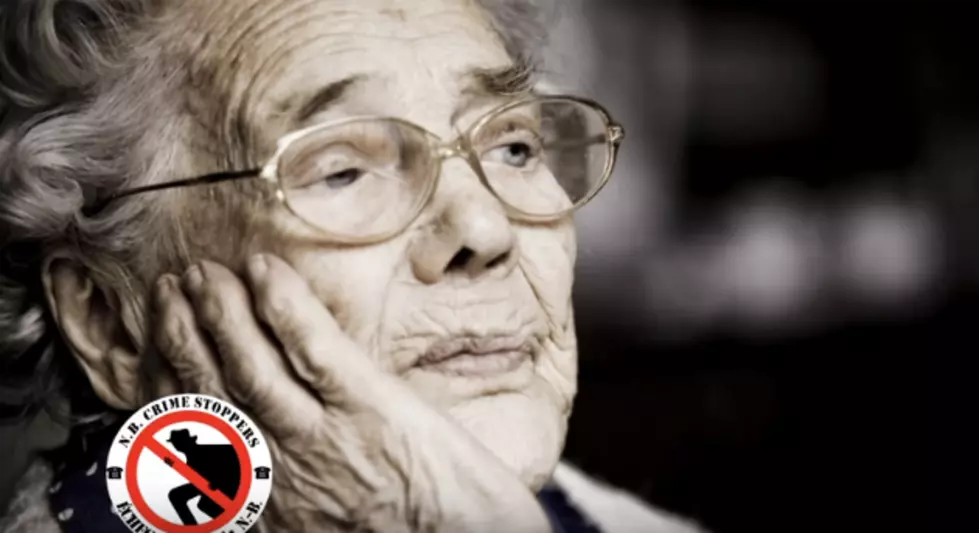 Crime Stoppers Crime Of The Week – Senior Financial Fraud And Scams
NB Crime Stoppers
The Financial and Consumer Servies Commission and Crime Stoppers are tackling an ongoing and very serious issue. Financial abuse of seniors in New Brunswick.
One of the most highly under-reported crimes is elder abuse. The Crime Stoppers crime of the week is senior financial fraud.
Seventy-seven percent of suspected senior financial abuse went under-reported last year. Fear or embarrassment could be the reason why more seniors are not reporting when they have been a victim of fraud.
When a fraudulent crime has been committed against anyone, there is a hope, and in some cases a false hope, that the victim could receive their money back. However, that doesn't happen in many cases.
There are ways to prevent this type of scam, however, you need to know what to look for. You can help seniors avoid being a victim of this type of scam by visiting information here to help with prevention.
If you, or someone you may know, has been a victim of this type of crime, please report any and all concerns to Crime Stoppers by calling 1-800-222-TIPS(8477). You can also text any information to TIP212+ your message to 'CRIMES' (274637).
For more information, please see the video below.