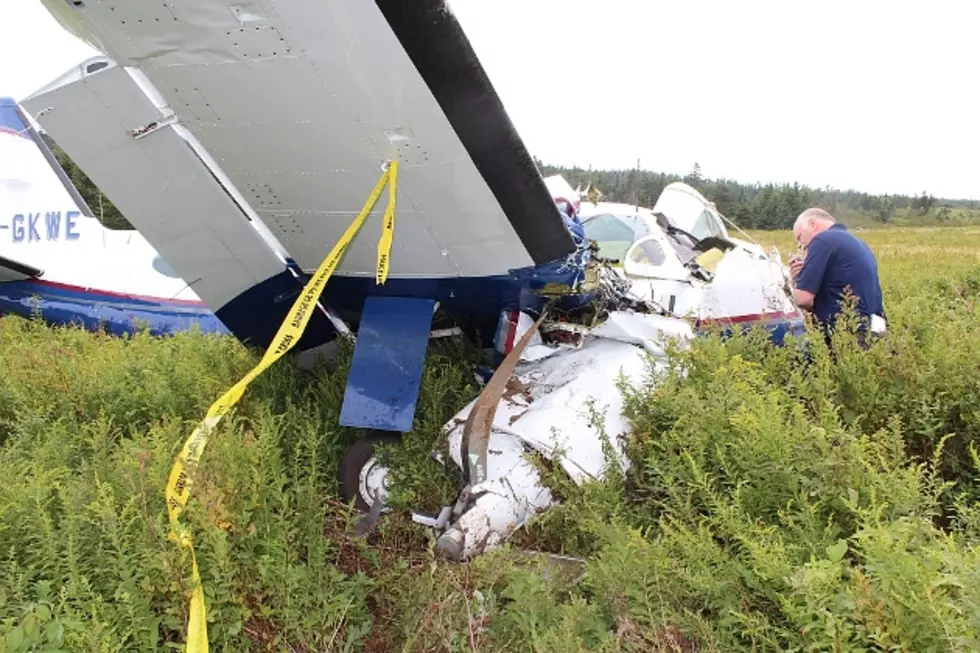 Cause Found in New Brunswick Plane Crash
Canada TSB
A report on a fatal plane crash on Grand Manan Island in New Brunswick that resulted in two deaths says the pilot may have lost key visual references as the plane attempted to land in dense fog.
The Transportation Safety Board of Canada says in its report posted Friday that the lack of a second set of headsets for the co-pilot may also have contributed to the crash landing of the Piper PA-31 in the small community southeast of Saint John.
Paramedic William Mallock and pilot Klaus Sonnenberg, the owner of Atlantic Charters, died in the crash, while the other pilot and a second passenger were injured.
The air ambulance flight was returning to Grand Manan from Saint John on Aug. 16, 2014 and crashed at about 5 a.m. during a second landing attempt, as the pilot went into a steep descent about 900 metres before the runway.
The report says the aircraft hit a road ahead of the runway, then continued through 30 metres of brush before briefly becoming airborne and then going down again and hitting the ground to the left of the runway
The safety board investigation found the weather at the time of both approaches made it difficult for the captain to see the required visual references to ensure a safe landing.
The investigators also found that Transport Canada failed to identify the potential problems with the Atlantic Charters' operating practices.
The report noted that the paramedic was not wearing a seatbelt during the descent and wasn't restrained when the plane crashed.