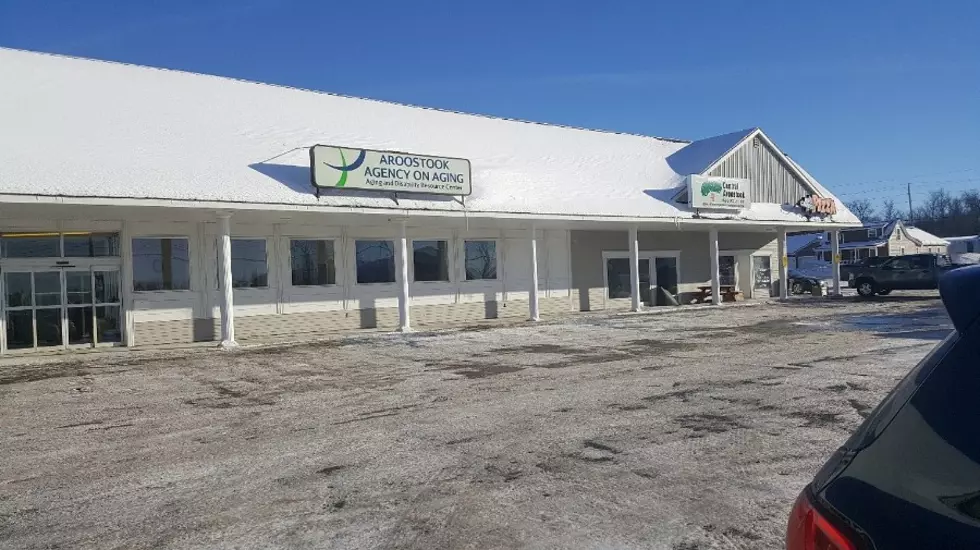 Aroostook Agency on Aging Celebrating Open House and Dedication
Townsquare Media
The public is invited to join the Aroostook Agency on Aging for an open house and dedication of its new Aroostook Aging and Disability Resource Center.
The open house and dedication will be held on Friday, June 14, from 1:00-4:00 pm at its new facility at 260 Main Street, Suite B, in Presque Isle. The dedication will be held at 2:00. Officials from the Central Aroostook Chamber of Commerce will be on hand to for an official ribbon cutting.
The Aroostook Agency on Aging relocated its main office earlier this year in support of extending and improving services to support County residents as they age.The new Main Street location provides Aroostook County residents with improved access to services through dedicated space for individual consultations and group education. It also will provide Agency staff from around Aroostook County with adequate space for in-person collaboration or training and virtual conferencing to assist those who live quite a distance from the center.