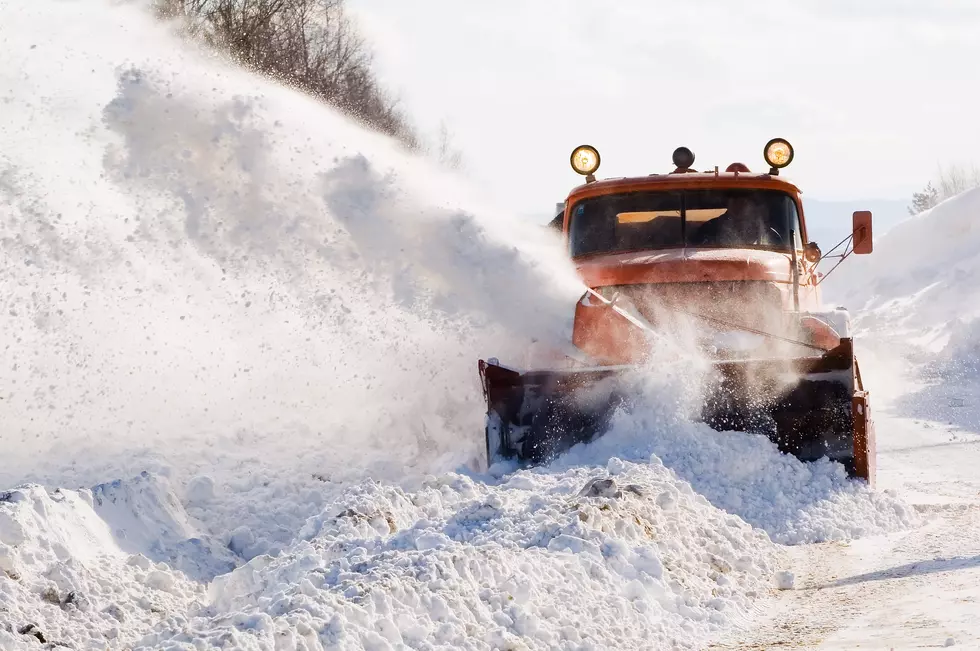 What's the Average Snowfall by Month & Year in Presque Isle, Maine?
SergeyVButorin/Getty Images/iStockphoto
As winter weather bears down on northern Maine, we wanted to a look at the average snowfall by month and by year in Presque isle - and take a look at Caribou's ranking.
39% Below Normal Snowfall Averages
We are behind on snow totals for this time of the year. In fact, northern Maine, in particular Presque Isle, is almost 40% lower than historical averages.
What are the Averages?
What's the average amount of snow in Aroostook County monthly and yearly? It varies from region to region as we all know. Take Presque Isle for example. How much snow does Star City get every month on average? And how much does the city get every year? (We'll look at Caribou below for its rankings).
Monthly Snowfall in Presque Isle
It's pretty obvious that the most snow falls in January and December. Usually the last sign of snow is in late April. Occasionally there's snow in May - the last time was in 2020 when we got 5 inches on May 9th.
MONTHLY AVERAGE OF SNOWFALL IN PRESQUE ISLE:
January = 22 inches

February = 19 inches

March = 17 inches

April = 5 inches

May = 1 inches

June = 0 inches

July = 0 inches 

August = 0 inches

September = 0 inches

October = 1 inches

November = 7 inches

December = 18 inches
Yearly Snowfall in the Star City
Here's a look at the year by year in central Aroostook County, Maine. As you can see, we have a lot of catching up to do in 2022/2023.
YEARLY AVERAGE OF SNOWFALL IN PRESQUE ISLE:
2016/2017 = 103"

2017/2018 = 107"

2018/2019 = 139"

2019/2020 = 125"

2020/2021 = 82"

2021/2022 = 98"

2022/2023 = 27"
Caribou Ranks High for Snowfall Totals
Caribou sees some of the biggest amounts of snow in Aroostook County. For the current forecast, Caribou is 4th on the list in the entire United States for snowfall and number one for Maine towns.
UNITED STATES SNOWFALL TOTALS (Forecast for Thu, 1-12 - Fri, 1-13):
Mammoth Lakes, CA = 17"

South Lake Tahoe, CA = 11¼" 

Truckee, CA = 10"

Caribou = 9 ¾"
Caribou is on the very top of the list for snowfall expected in the state of Maine for this storm.
SNOWFALL TOTALS IN MAINE BY TOWNS (Forecast for Thu, 1-12 - Fri, 1-13):
Caribou = 9¾"

Bangor = 1½"

Lewiston = 1¼"

Waterville = 1"

Augusta = ½"
Snowmobile Industry and Skiing
The snowmobile industry in Aroostook County should get a boost. Local businesses and communities count on snowmobilers. That goes for skiing too. They've been busy making snow, but nothing like the real thing to get people on the slopes.
Resources and Data
A couple of really cool resources used for this article can be found at the sites, How Much Will It Snow and U.S. Climate Data. Also visit the U.S. National Weather Service in Caribou for more information.
ALSO READ: Storm System to Bring Heavy Snow, Wintry Mix to Aroostook County
READ MORE: Storm Closings and Cancellations – Aroostook County (Jan. 12-13)
Do You Remember These 8 Crazy Maine Weather Events?