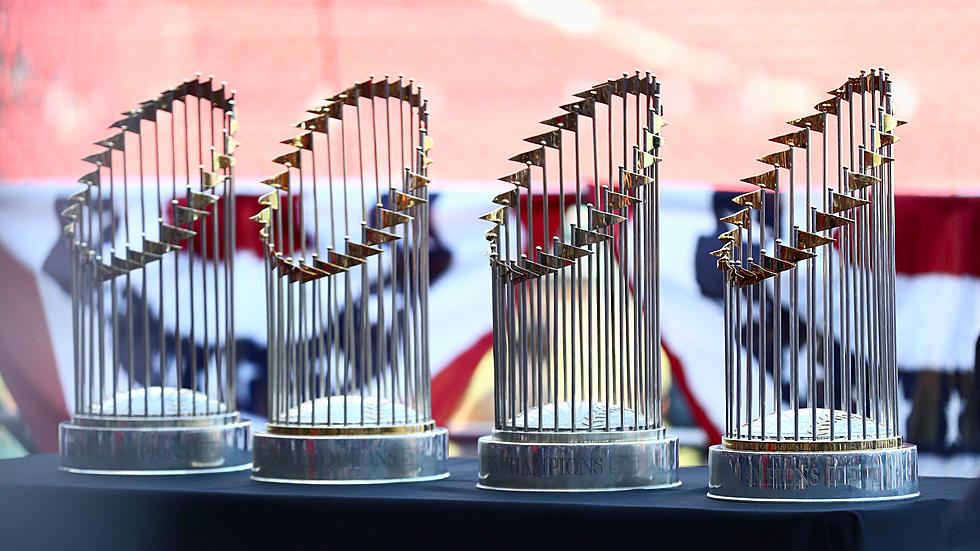 The Boston Red Sox Now on 101.9 The Rock
Omar Rawlings/Getty Images
World Champion Boston Red Sox moving to Townsquare Media's WOZI - 101.9 The Rock!
Townsquare Media is pleased to announce they have inked a new three year deal to bring the Boston Red Sox to WOZI radio.
The new deal will commence with the beginning of the 2019 season and run through the 2021 season.
Townsquare Market President Tom Preble said:
We're happy to add the Red Sox on WOZI, listeners throughout Aroostook County and Western New Brunswick will be able to catch every game.
Townsquare Media currently carries the Boston Red Sox on WEZQ in Bangor, and WDEA in the Ellsworth/MDI area.
Get the full schedule, updates and scores on our website, Facebook, Twitter and app.
Mark Shaw, Operations Manager, said about Townsquare broadcasting the Sox games:
I've always enjoyed listening to the Red Sox on the radio and now it's here on 101.9 The Rock. Great options to listen to classic rock on our stream & app, and live Red Sox coverage on the air.
The Rock has the pregame for team reports & match-ups. Joe Castiglione & broadcast team bring you the play-by-play, analysis and commentary. The postgame wraps it all up with recaps & previews.
Brand Manager for 101.9 The Rock, Dick Palm said:
I'm excited to have Red Sox Nation expanding northward in the County. You can listen right here on the Rock.
Ryan Guerrette, Director of Sales at Townsquare Media, Presque Isle added:
We're excited to bring the World Champion Red Sox to all of Aroostook County & Western New Brunswick. We know there are many die-hard fans and this is a great opportunity to connect our clients & listeners.
101.9 the Rock is part of the Red Sox Radio Network.