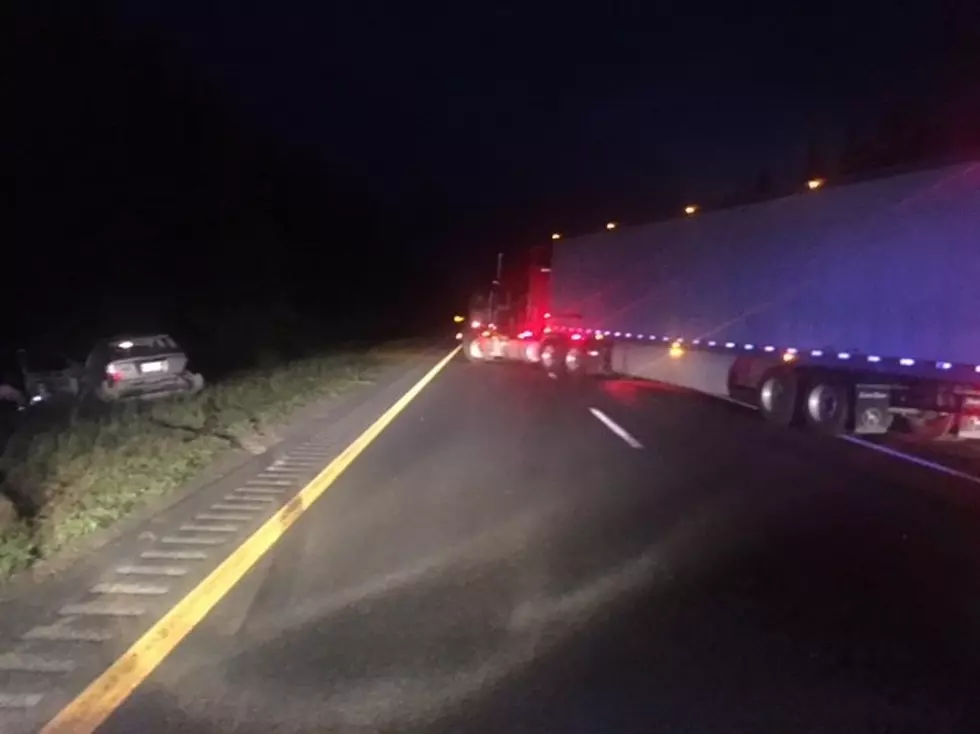 Sherman Man Hits Moose on I-95
Maine State Police
Two people were injured Wednesday night after their car struck a moose on Interstate 95 in Oakfield and was then struck by a tractor-trailer.
State Police say 30-year-old Christopher Allen of Sherman was driving south in his 2005 Ford Focus around 9:20 p.m. when he struck a moose that ran into the roadway.
After hitting the moose, Allen was struck from behind by a 2010 Peterbilt tractor trailer operated by 60-year old Freddie Brown of Woodland. Police say Brown attempted to avoid a crash by going off into the ditch, but was not able to avoid Allen's car.
Allen's vehicle is considered a total loss and was towed from the scene by York's of Houlton.  Brown's tractor trailer, which is owned by Rollins Transport LLC of Limestone, was towed by Westerdahl's Towing with significant damage.