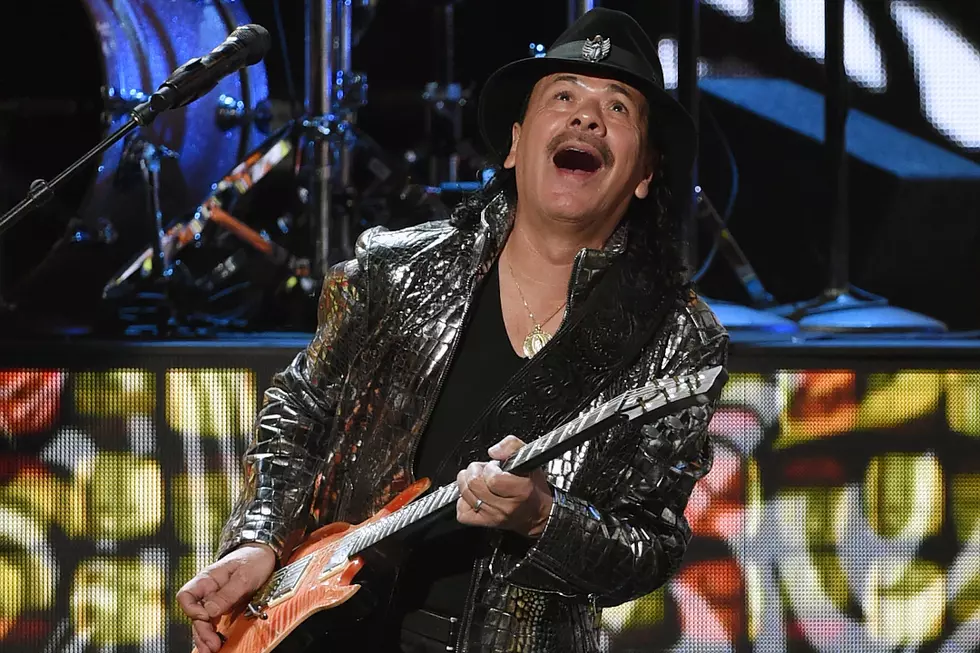 Santana Keeps Crowd On Their Feet All Night While Rocking The Bangor Waterfront
Ethan Miller, Getty Images
It was announced, via his website, last February that Santana would be taking to the road and heading to Bangor, Maine on the "1001 Rainbows" Tour.
"Santana will perform high-energy, passion-filled songs from their fifty-year career, including fan favorites from Woodstock to Supernatural and beyond. Rainbows Tour. "
Two weeks after celebrating his 76th birthday, Carlos Santana and his band brought the heat to Maine showing a crow of thousands in Bangor that "age ain't nothin' but a number."
A picture-perfect day of sunshine and low humidity had fans primed for what was expected to be a perfect evening, weather-wise, to take in a show.
And when the rock legend took to the stage, shortly after 7 PM with almost no fanfare, launching into Soul Sacrifice,  Santana let the music do the talking for the first half an hour.
Flowing effortlessly from one song to the next, making the music sound like one long, continuous mash-up of hits, from Evil Ways to Black Magic Woman/Gypsy Queen, Oye Como Va to some other great covers like War's Spill The Wine to the Doors Road House Blues. 
The musicianship of the band, featuring CINDY BLACKMAN SANTANA on drums, vocalists RAY GREENE and ANDY VARGAS, BENNY RIETVELD on bass, DAVID K MATHEWS on Keyboards, percussionists PAOLI MEJÍAS and DAVID K MATHEWS, was second to none.
During brief interludes with the audience, the Rock Legend sent well wishes to the crowd.
"We wish you great health, peace of mind. I don't know if you can tell but we're not lip-synching. Be happy and have fun.'
And after what was a masterclass in drumming, Santana advised the audience that the only way the band is able to keep on going after all these years is a combination of dedication and discipline.
"If you don't have your D's together (discipline, devotion, dedication, and diet) and try to  play like that, you will f*cking pass out!"
Finishing the evening off with the fan-favorite "Smooth" Santana did not disappoint and folks in attendance left elated.
Santana wraps up their tour at the end of the week, August 6 in Springfield, MA.
The Coolest Maine Themed Tattoos
These are truly Maine inspired tats on every level.