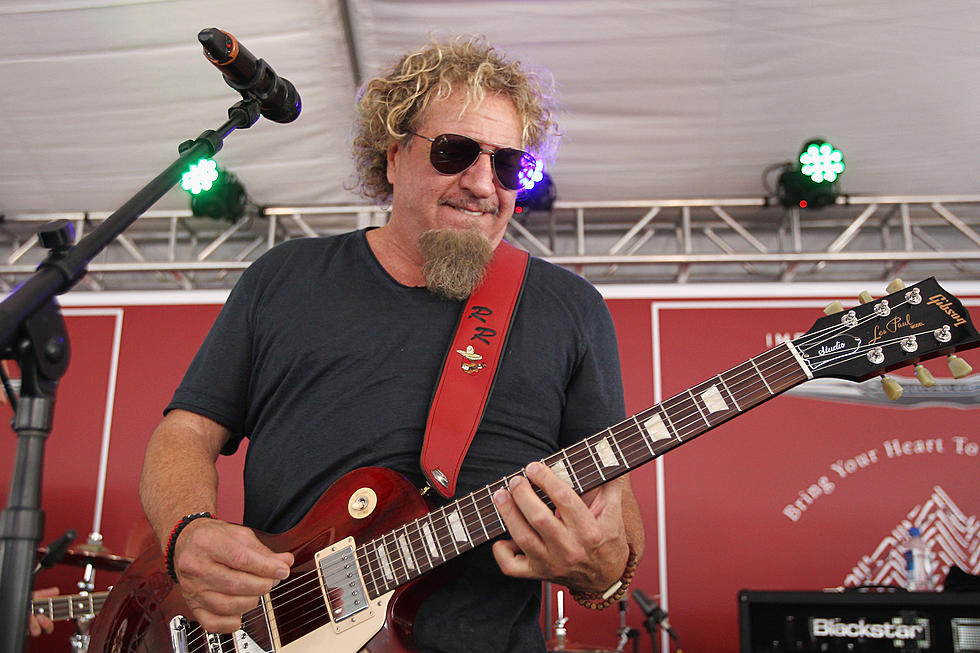 Sammy Hagar to Be Honored by Adopt the Arts, Plus News on Mastodon, Whitesnake + More
Tommaso Boddi, Getty Images
In addition to the big stories we covered today, Wire-to-Wire provides you with some of the other key rock and metal news items from Dec. 4, 2017:
- Sammy Hagar will be saluted at the Jan. 31 Adopt the Arts benefit at the Avalon Ballroom in Los Angeles. Adopt the Arts co-founder Matt Sorum will lead an all-star band playing in tribute to the rocker for his humanitarian efforts. Stone Temple Pilots' Robert and Dean DeLeo, Van Halen's Michael Anthony, Billy Idol guitarist Steve Stevens, The Cult's Billy Duffy, Apocalyptica's Franky Perez, Toto's Steve Lukather, Bon Jovi's Phil X, Rod Stewart's Steve Salas and acclaimed drummer Kenny Aronoff are among those taking part. Tickets are available here.
- Mastodon's Emperor of Sand album is Grammy-nominated, and you can dig even further into the making of the disc by checking out the new full-length documentary, The Making of Emperor of Sand. The 12-part series can be viewed in one full video at this location.
- Whitesnake will be celebrating their 40th anniversary in 2018 and will roar through the U.S. on an exhaustive run supporting Foreigner stretching from June 26 through Aug. 1. Jason Bonham will open all dates and a list of stops on the "Juke Box Heroes" tour can be found at Whitesnake's website.
- If you live on the West Coast of North America, you might feel some tremors during the last week of January as Meshuggah, Toothgrinder and Code Orange make their way down from Vancouver through Los Angeles. Tickets go on sale Dec. 8 at 1PM ET and more info on the tour can be found here.
- Due to massive demand, the GWAR: Orgasmatron comic series has been compiled into a trade paperback. You can find it at local comic stores and Matt Miner suggests pre-ordering from Things From Another World right here.
- Production has been halted on the Queen biopic Bohemian Rhapsody. According to the Hollywood Reporter, there has been an "unexpected availability" of director Bryan Singer, who failed to return to production after Thanksgiving break. In a statement to the BBC, a rep for the director revealed that his absence was "a personal health matter concerning Bryan and his family." [Update: Singer was let go from his duties as director for the film. In a statement to the Hollywood Reporter, 20th Century Fox fired the director after an escalating clash between Singer and actor Rami Malek over Singer's absence from the set.]
- German metallers Sodom have a special show coming up to commemorate their 35th anniversary. Former guitarists Josef "Grave Violator" Dominik, Frank "Blackfire" Gosdzik and Andy Brings will all return for a Dec. 26 show at Zeche in Bochum, Germany.
- Death metal supergroup Bloodbath will be busy in 2018. Paradise Lost's Nick Holmes spoke to Metal Wani about the group's plans, revealing that his bandmates are currently working on new music and the plan is to enter the studio in January and work on recording in February. Along with Holmes, the group features Katatonia's Jonas Renske and Anders Nystrom and Opeth's Martin Axenrot.