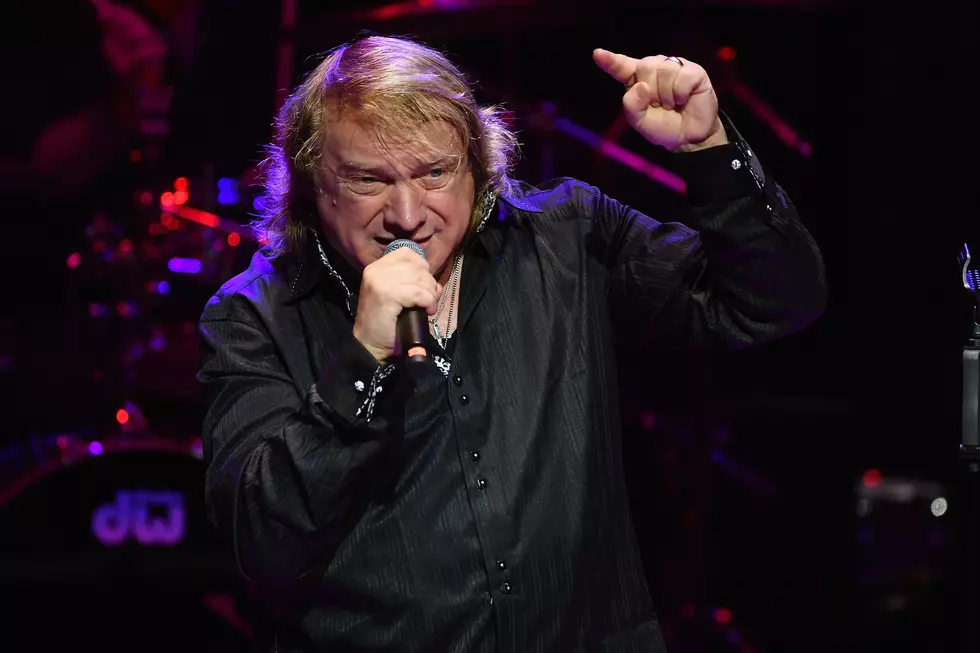 Lou Gramm 'Can't Get a Copy' of His Unreleased Foreigner Songs
Jason Davis, Getty Images
Former Foreigner singer Lou Gramm claims material he recorded with his ex-bandmate Mick Jones is being kept from him.
"Those are some really very, very good ideas," Gramm noted during an interview with radio station WBAB (as transcribed by Blabbermouth). "Mick and I were really on the same level at that point, same page. And our writing relationship was locked in. And I think those song ideas are some of the best things we've ever written together."
According to Gramm, there are "eight or nine songs," that he and Jones worked on together. "They just need a little polishing up. And I think they're just about ready [for release]."
The singer claims he used to have a copy of the material, but in a twist of fate, he handed it over to Foreigner's people and has never seen it again.
"I spoke to Foreinger's manager, and he mentioned to me that Mick couldn't find his copy of the song ideas," Gramm explained. "So I told him I had two and I sent him one of mine. Well, the other one that I thought was my copy was something completely different. So now Mick has the copy of the songs, and I don't. And I asked the manager if he could make me a copy, and he said, 'We'll see.' So it's done a complete turnaround where I gave Mick my copy and now I don't have a copy of the songs. And they're obviously not willing to give me one. I had the only copy and I was willing and did send Mick a copy. Now I can't get a copy when I need one."
Gramm expressed frustration over the situation and suggested that his requests for the material have been ignored.
"It doesn't have to be like that after all these years of working together. And if those songs are ever gonna see the light of day with me involved, I ought to have a copy, don't you think?"
Gramm split from Foreigner at the end of 2002, though he has made occasional guest appearances with the band at various points in the years since. In 2020, Jones stated that releasing the unheard Gramm recordings was "hopefully gonna happen at some point. And in the meantime, [we're] just sitting tight waiting for that opportunity to arise."
"I'd be surprised if they ever saw the light of day," Gramm remarked in the new interview. "And I'm hoping they don't see the light of day with someone else singing them, which is always a possibility."
Foreigner are currently out on their farewell tour, which is expected to stretch into 2024.
Foreigner Albums Ranked
It's hard to imagine rock radio without the string of hit singles Foreigner peeled off in the '70s and '80s.