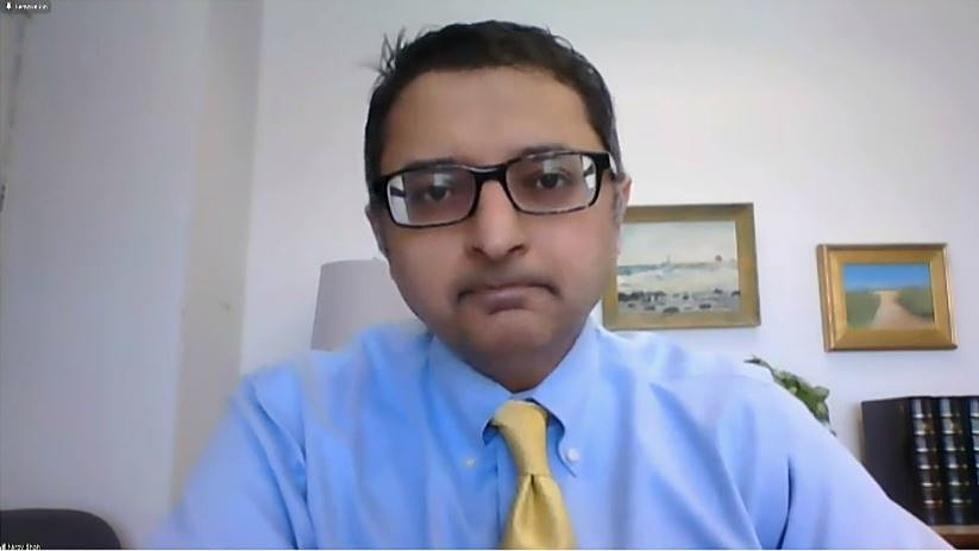 Dr. Nirav Shah Appointed to U.S. CDC as Principal Deputy Director
Maine CDC
Dr. Nirav Shah is moving to the role of Principal Deputy Director at the U.S. Centers for Disease Control. He is leaving his current position as Director of the Maine Center for Disease Control and Prevention after being appointed by Governor Janet Mills on Thursday.
Dr. Nirav Shah Assumes the New Role in March
Shah will be the second in command to Director Rochelle Walensky at the U.S. CDC. He assumes that role in March. He said about the new position,
While I'm sad to leave the Maine CDC, I'm proud of what we've accomplished. I'm thankful for the opportunity that Governor Mills and Commissioner Lambrew provided me to serve the people of Maine.
He added that he is proud to represent Maine on a national level.
In my new role, I will be honored to serve not just Maine, but the entire nation and carry forward the good work that we have done here. As I prepare for this next step, I thank the people of Maine for taking care of me, as I've always asked them to take care of each other.
National Search for Maine CDC Director
Dr. Shah has been the head of the Maine CDC since he was appointed in June of 2019. A national search will be done to select the next director of the Maine CDC. Deputy Director Nancy Beardsley will serve as acting director for the time being.
Dr. Shah is Known for Pandemic Briefings
Shah is well known in Maine for his daily briefings during the COVID-19 pandemic. His love for Diet Coke became a trending topic on social media.
LOOK: Here is the richest town in each state
Just saying the names of these towns immediately conjures up images of grand mansions, luxury cars, and ritzy restaurants. Read on to see which town in your home state took the title of the richest location and which place had the highest median income in the country. Who knows—your hometown might even be on this list.
See the Must-Drive Roads in Every State