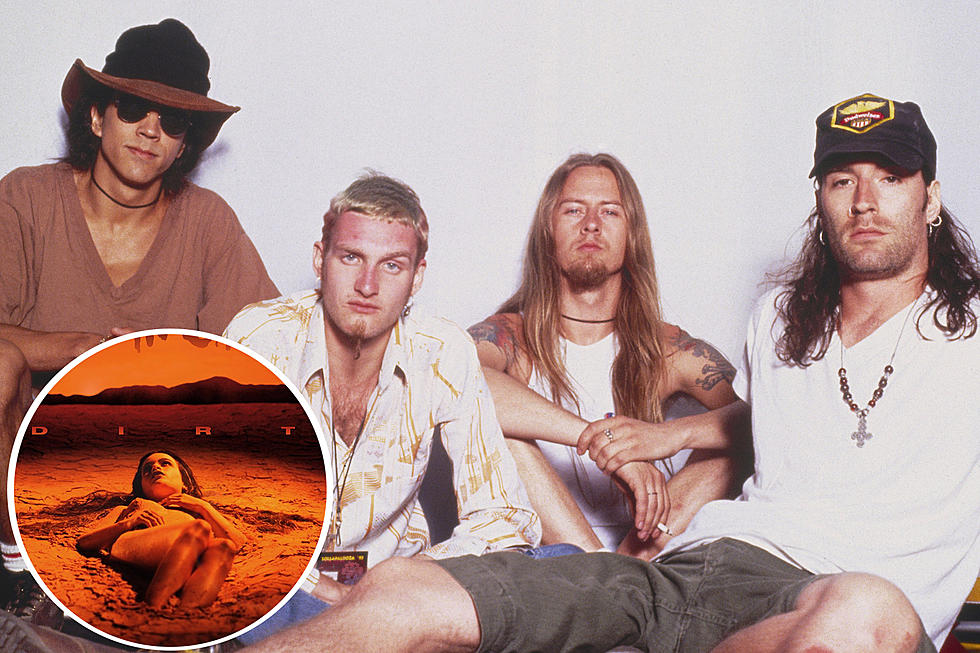 Alice in Chains' Jerry Cantrell – 'Dirt' Was the Most Focused We've Ever Been
Chris Carroll, Getty Images
Alice in Chains' dark and brooding sophomore effort Dirt was one of the definitive albums of the grunge era. As the album approaches its 30th anniversary later this year, guitarist Jerry Cantrell reflected on when he and his bandmates were making it, and affirmed that it was the "most focused" they'd ever been.
Though Dirt came out after Nirvana's Nevermind made the world start paying attention to Seattle, Alice were actually the first Seattle band of that time period to have an album chart in the Top 50 on the Billboard 200 with their debut Facelift, which was especially popularized by the hit "Man in the Box." So by the time its follow-up came out in September of 1992, grunge was already in the front row of the music industry.
But it was much deeper and more serious than Facelift.
"Well, dark… it is what it is," Cantrell told Metal Hammer of Dirt. "It's probably the most focused we've ever been, the most complete record we've made, it's a brutal record with some real force, and I mean that in a very good way. People cared about it, it spoke of a time and a place, we really never pulled any punches. Which is good and bad; it's good artistically, but it's bad because if you are going to be that honest then you'll struggle to live it down. It's an amazing record, it's probably our crowning achievement."
The record peaked at No. 6 on the Billboard 200, and is their most commercially successful album to date. However, they kept up with a strain of chart-topping releases afterward, including their 1994 EP Jar of Flies, which was the first EP in history to ever reach No. 1.
"In a lot of ways, it's maybe become as definitive to our career as Dirt. A lot of people really liked that EP, the only one to have ever hit No.1, it's pretty wild," the guitarist added. "We knocked Mariah Carey off of the No.1 spot – sense of pride for us! She was married to Tommy Mottola, who was the president of our record label, so I'm sure that was a fun night in their household that week! Mariah going, 'Who the fuck are these guys?!' Ha ha ha!
"It was just a good five- or six-year window where rock was king, and that doesn't happen that much, when you get even the pop people celebrating rock and it being the number one thing. It was probably the last time that happened."
Top 30 Grunge Albums of All Time