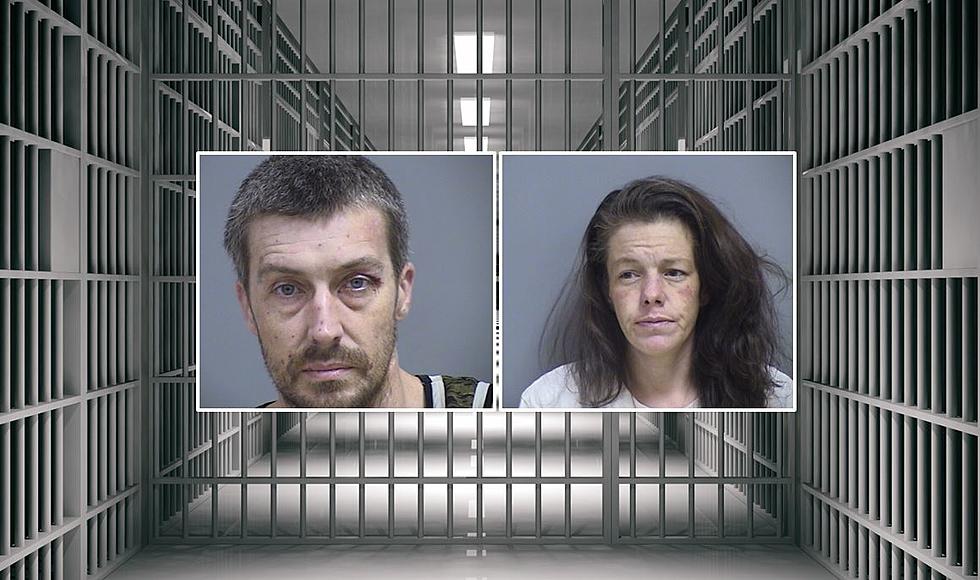 Two People Arrested in Maine for Aggravated Drug Trafficking
Fairfield Police - Thinkstock
A man and a woman were arrested for Aggravated Drug Trafficking and other charges following a search and seizure at a home in Fairfield.
Two People Arrested for Aggravated Drug Trafficking
The Fairfield Police Department said 38-year-old Johnathan Caswell of Fairfield was also charged with Receiving Stolen Property. Thirty-five-year-old Randi Goldsmith, also from Fairfield, was taken into custody as well.
Theft of a Utility Meter
Police were called to 44 Green Road around 9:27 am Friday morning for a complaint of stolen power and the theft of a utility meter.
Outstanding Warrant
Officers on scene confirmed Caswell had an outstanding warrant for Probation Revocation for a previous felony charge.
Homeowner Refused to Exit Residence
"The officer believed that the homeowner was inside the home and refused to come outside. The residence was secured, and officers found what appeared to be evidence of active drug trafficking outside of the home," said the Fairfield Police.
Search Warrant and Seizure
A search warrant was served and Caswell was arrested inside the residence. Police found "large quantities of what appeared to be stolen property from burglaries that had previously been reported to Fairfield Police."
300 Pieces of Evidence
Fairfield Police said officers "obtained a second warrant for the stolen property and officers spent 8 hours documenting and collecting over 300 pieces of evidence."
Large Amounts of Fentanyl Seized
"The drugs found were presumed to be fentanyl and over 200 grams were seized," said police.
Felony Charges
Caswell is charged with Aggravated Drug Trafficking and Receiving Stolen Property. Goldsmith is charged with Aggravated Drug Trafficking.
Jail and Cash Bail
They were both taken to the Somerset County Jail. Their arraignment date is scheduled for January 11, 2024. Caswell's cash bail was set at $2,500 with two probation holds. Bail was set at $1,500 cash for Goldsmith.
Stolen Property Investigation
Fairfield Police said they "expect the investigation to take several weeks while the stolen property is identified and returned to its owners."
Assisting Law Enforcement
Assisting law enforcement in the investigation included the Skowhegan Police Department, the Waterville Police Department, agents from the Maine Drug Enforcement Agency, Maine Probation and Parole and Fairfield-Benton Emergency Services.
LOOK: The states with the most UFO sightings
For each state, we've also included details of famous UFO sightings in that state. Of note is that almost three-quarters of all UFO sighting reports in the United States
occur between 4 p.m. and midnight
, and tend to peak between 9 and 10 p.m. Food for thought next time you're out scoping for alien life. Keep reading to see which states have had the most UFO sightings.
Gallery Credit: Nicole Caldwell & Matt Albasi
LOOK: See the Most Famous Musician Born the Same Year As You
Stacker
identified musicians born in every year from 1920 to 2003 and determined the most famous born the same year as you.
Gallery Credit: Stacker
Fame and Fortune: These Are the Richest Celebrities in the World
Stacker
compiled a list of the world's richest celebrities using data collected from
Celebrity Net Worth
's rankings by current net worth.
Gallery Credit: Stacker