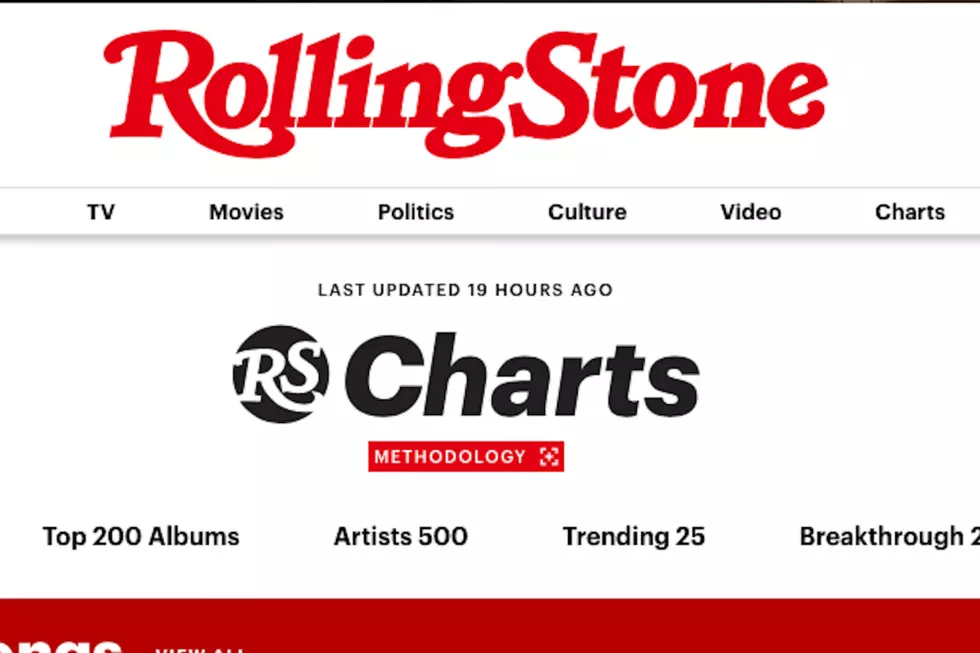 Rolling Stone Introduces New Music Charts
rollingstone.com
Billboard has been the leading primary source for music charts for decades, especially the Top 200 Albums and Hot 100 charts. Other outlets such as iTunes and YouTube have created their own version of a ranking system for music as well, and now Rolling Stone Magazine has introduced their own — the RS Charts.
The RS Charts are updated on a daily basis and rely on an analytics company called Alpha Data. There are five categories — Rolling Stone Top 100 Songs, Rolling Stone Top 200 Albums, Rolling Stone Artists 500, Rolling Stone Trending 25 and Rolling Stone Breakthrough 25.
Rolling Stone Top 100 and Rolling Stone Top 200 are similar to that of Billboard's Hot 100 and Top 200, while the Rolling Stone Trending 25 hones in on which songs gain the most audio streams within a week's span. Rolling Stone Artists 500 focuses on the most popular artists, and Rolling Stone Breakthrough 25 highlights rising artists.
"We offer deeper, more granular insights into music than what's ever been available to the public — and focus on the metrics most reflective of current listening habits as well," the magazine says in a new article that introduces the platform. "Stay tuned for exciting further announcements and updates to the project as well — including new charts. We're thrilled to have you join Rolling Stone as we welcome this new chapter in our dynamic history."
Currently, the No. 1 album on Rolling Stone's Top 200 is Help Us Stranger by the Raconteurs.
55 Best Metal Covers of Classic Rock Hits