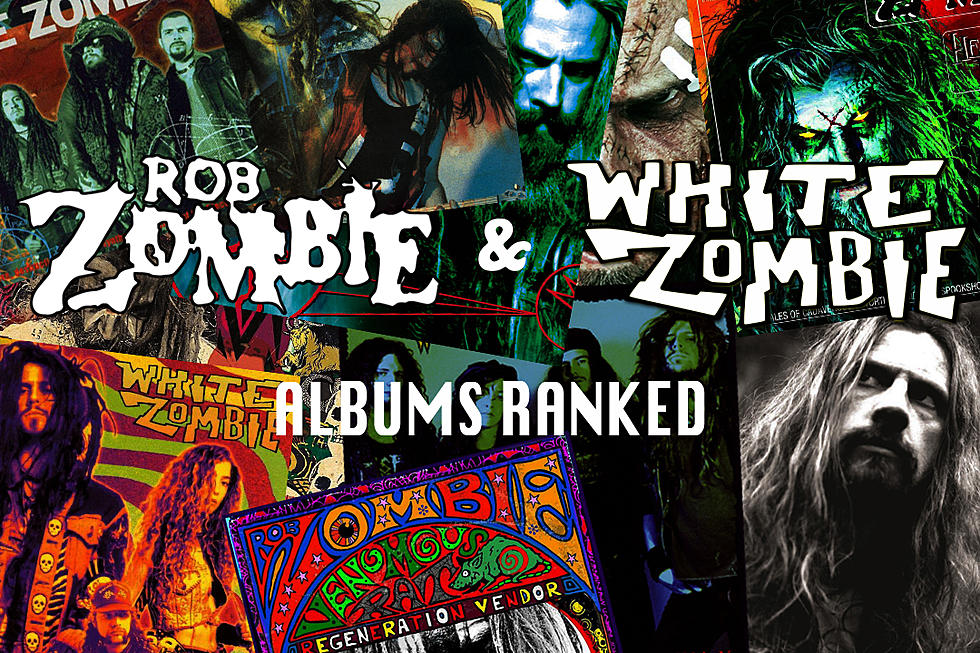 Rob Zombie / White Zombie Albums Ranked
Loudwire
We've come a long way since the days when Rob Straker fronted an up-and-coming noise rock band by the name of White Zombie. The vocalist eventually adopted Rob Zombie stage name with the band's second album and began building the legacy that we celebrate today.
Zombie's career began with White Zombie, where he managed to meld his love for horror with a hard driving sound. Eventually incorporating a more metal sound with crunchy licks, White Zombie broke out to the masses. But their success was not meant to be long term as the band split, right as Rob decided to do his first solo album. Now well established as a solo artist, Zombie has continued to thrive as a dual threat not only as one of the most theatric and engaging rock frontmen going but also as a movie director.
Which of Zombie's musical works is his best? Scroll through the gallery below as we rank the Rob Zombie and White Zombie albums from weakest to strongest.
See More Albums Ranked Below: