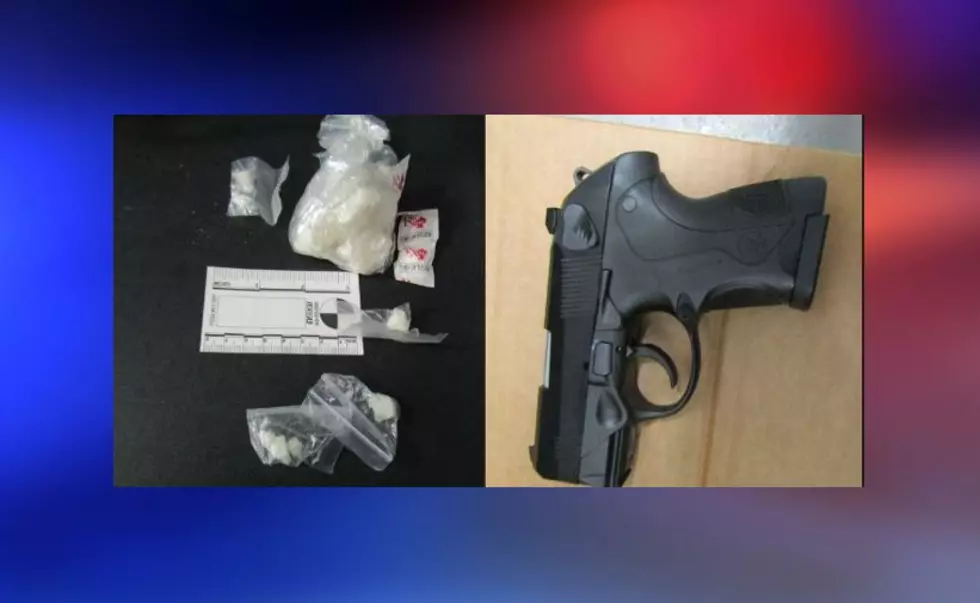 One Suspect Arrested; One Suspect Fled; Drugs & Firearm Seized in Princeton, Maine
Maine State Police
The Maine State Police Northern Field Troop have arrested a 25-year-old man in Princeton after two recent robberies. Another suspect remains at large. 
One Suspect Fled on Foot
On February 1, Troopers attempted to stop two people who were walking in the small town. One of the two individuals fled on foot and one of them, Isaac Collins from Princeton, stopped for police.
Firearm and Illegal Drugs Found
Troopers found a loaded firearm and illegal drug on Collins.
Firearm Seized
Police said Collins is prohibited from possessing firearms.
K-9 Unit Tracked Suspect and Found Drugs
A K-9 unit tracked the suspect who ran from officers. His hat and backpack were located, plus approximately 60 grams of illegal drugs discarded in the woods.
Suspect is Still at Large
The track ended on Mill Street. Troopers believe he was likely picked up in a vehicle. Police are working to identify the suspect.
Maine State Police Facebook
The Maine State Police Northern Field Troop said the mission was to "confront the criminal element in town and put them on notice that the victimization of Maine's people will not be tolerated." The Facebook post also said, "the first sentence of the Maine State Police mission statement says that we will 'keep our state a safe place to live and visit.' The Maine State Police is committed to making good on that."
News Updates and App Alerts
This news story from the Maine State Police will be updated when more information is released. Download the app for free for alerts.
Waterfront Home is a Luxurious Treasure on Madawaska Lake, Maine
Mobile Home Park Looking for New Owner in Presque Isle, Maine