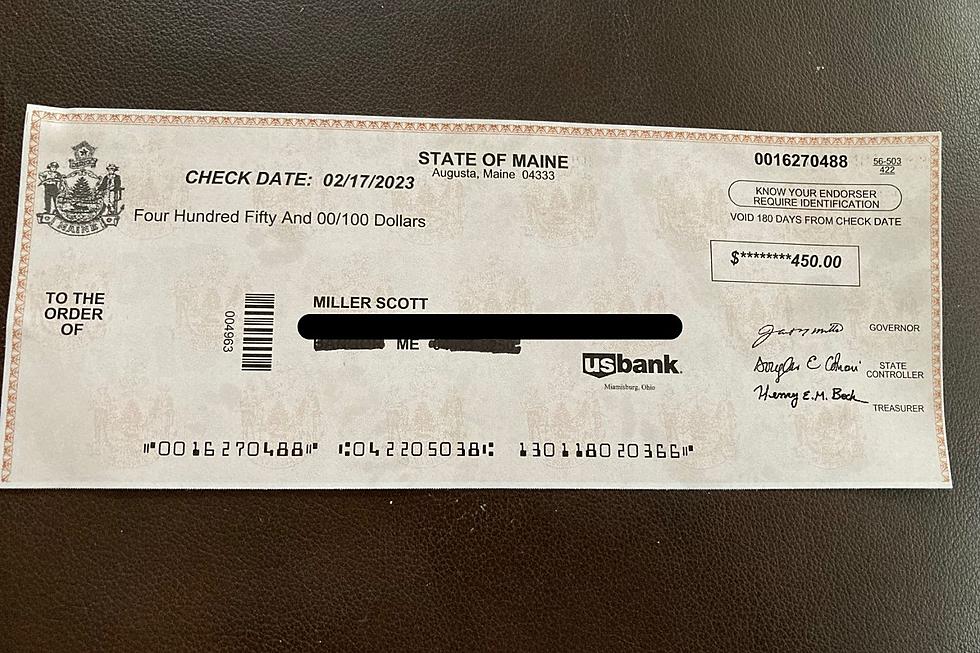 Didn't Get Your Winter Energy Relief Check? I Know The Feeling
Scott Miller
Counting the days. How many days until the end of March?
Why am I waiting for the end of March. I didn't get my heating relief check. Actually, to be factual, I got mine but my wife didn't get hers.
If mama's not happy, nobody's happy
What to do?
First wait until the end of the March month and then reach out
If after March 31st 2023 you still have not received your payment contact Maine Revenue Services via e-mail at relief.payment@maine.gov or via via regular mail to Maine Revenue Services, PO Box 9107, Augusta ME 04332-9107. Please do not call Maine Revenue Service information line to check the status of your $450 check. M.R.S. phone capacity needs to be reserved to answer questions related to the tax filing season.
Oh tax season that's next. Great.
Might be good to check if you're eligible to receive the check and for the record we both were eligible
Who Was/Is Eligible?
Married filing a joint return must have made less than $200,000 in the tax year 2021.
Check.
For the record all of the $450 winter energy relief checks have been mailed as of last week. Ahead of schedule, Thousands and thousands of eligible Mainers were mailed checks.
Actually I have the USPS informed delivery app and I know that the Mrs' check was mailed by the state too.
But it was not delivered by the post office. When I reached out to them they nicely asked  that I have patience.  I have patience. The app said it would be delivered on Feb 24th. It must have been mis-delivered to someone else, or it is hiding somewhere
So we'll continue to count the days, and then request a re-issue of that check.
And spent the $450 on something more spring-like than winter energy relief. I mean she will, it's her $, not mine.
25 richest people in America and how they did it