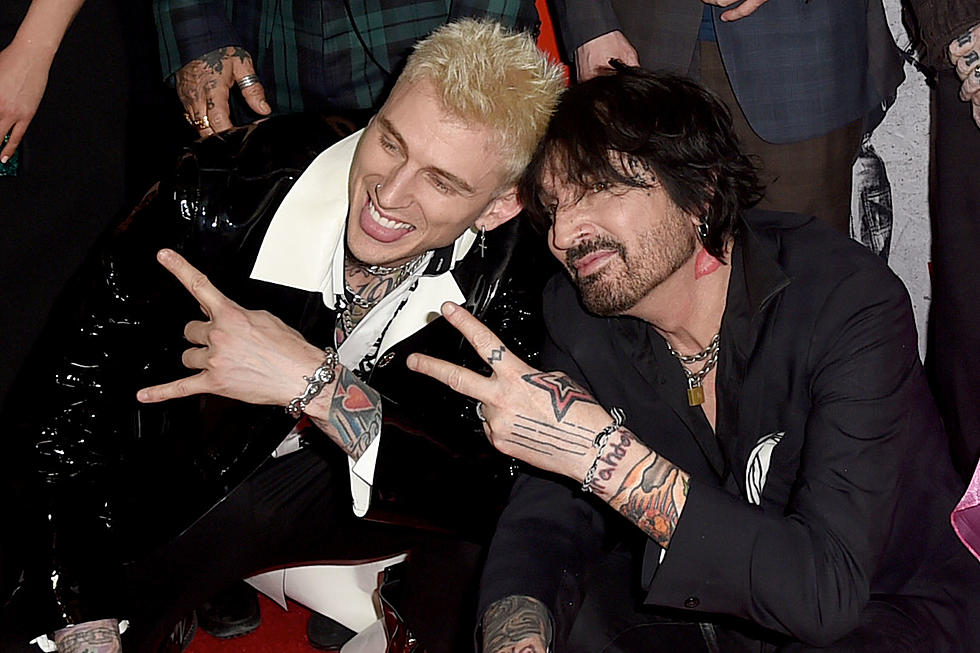 See How Machine Gun Kelly Transformed Into Tommy Lee for 'The Dirt'
Kevin Winter, Getty Images
Machine Gun Kelly had some pretty big shoes to fill when he took on the role of Motley Crue drummer Tommy Lee for Netflix's recent biopic of the band, The Dirt. Now, the rapper-actor has shared a behind-the-scenes peek at what that process looked like.
The daily makeup routine MGK underwent to portray Lee in the film certainly looks grueling, especially considering Kelly's own extensive tattoos had to be hidden underneath stage makeup. Take a look below.
Indeed, it appears two layers of body spray were required to obscure Kelly's tats before he got crowned with a wig reminiscent of Lee's nostalgic mane. Not to mention the additional time it took to recreate the drummer's body ink.
"This process was everyday for four months straight filming The Dirt," Kelly shared in a time-lapse video of his daily makeup and wardrobe fittings. He added that the procedure took "even longer when we had to add Tommy's tattoos."
The Motley Crue movie, released on the streaming platform last Friday, was recently plagued by a legal issue when a crew member who was severely injured on the film's production sued both Netflix and the band.
Watch The Dirt trailer below.
23 Actors Who Transformed Into Real-life Rockstars for Movies