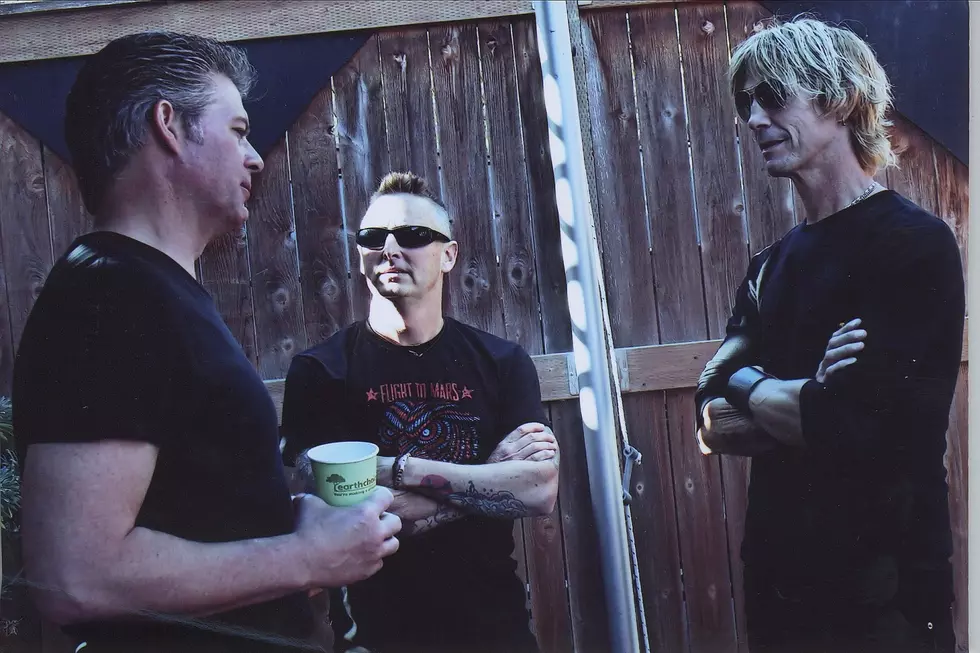 Levee Walkers, Featuring Members of Pearl Jam, Guns N' Roses + Screaming Trees, Release New Songs 'All Things Fade Away' + 'Madness'
Courtesy Levee Walkers
The two songs help evolve what the group has done on prior releases, by shifting away from the hard rock into something a little more uplifting. "All Things Fade Away" uses Jones' voice to cast a spell over the band's music, giving it an almost gospel feeling. It flows and distorts into "Madness," which takes softer melodies and transfixes them into genuinely weird sounds. This self-titled single follows up two other singles they released back in 2016, one featuring Killing Joke's Jaz Coleman and the other with singer Raquel Sofia.
"Ayron is such a special and badass new Seattle artist," McKagan said in an interview with Rolling Stone. "I went to a show of his last year in Seattle, and it was one of those that just simply made me realize how glad I am that I chose music as a path. Mike and Barrett are, of course, the best at what they do as well. I'm a proud Walker of Levees!"
Of the band's purpose, McCready adds, "The three of us [conceived the Levee Walkers] to make music with guest vocalists. It's been a cool, enlightening experience for me as Duff and Barrett push me to be a better musician. We've been lucky enough to have Jaz Coleman from Killing Joke and Latin artist Raquel Sophia sing with us. Our latest great singer and guitar player is Ayron Jones from Seattle. Ayron is a super-talented singer-songwriter who has added a new fuel to the fire of Levee Walkers songs. He is also a smokin' guitar player that needs to be heard."
Hear the both songs below!
The Levee Walkers, "All Things Fade Away" + "Madness"
Duff McKagan - Wikipedia: Fact or Fiction?