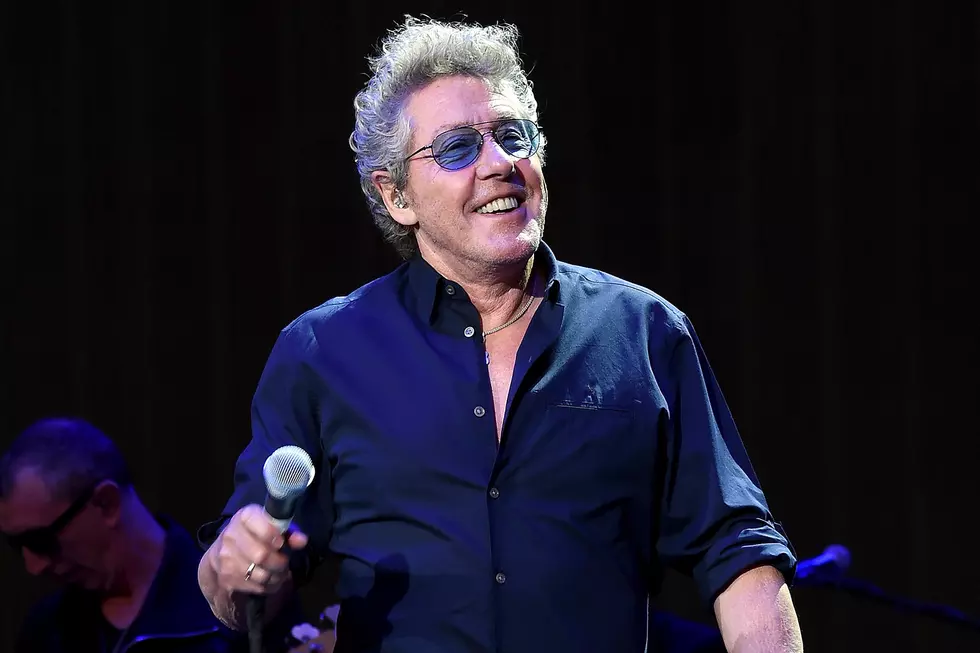 Roger Daltrey Lists His Live Who Highlights
Kevin Winter, Getty Images
Roger Daltrey looked back at some of his most memorable moments performing with the Who, choosing experiences spanning over three decades.
In a new interview with Vulture, the singer discussed the Concert for New York City in 2001, Woodstock in 1969 and The Rolling Stones Rock and Roll Circus TV special the previous year.
"I don't think there's one performance I can place above the others," Daltrey said. "The Concert for New York City was the most emotional show I've ever played in my life. It was very difficult. Looking out at that audience of people who had a hellish time for weeks on end. There were children in the audience of some of the people that had been killed in 9/11. It was incredibly poignant."
But, he added, "At the time, I actually didn't think we played very well. It was only afterwards that everybody was raving about the Who. … I don't know, I felt we just did what we do. We did discuss what we should play, but we couldn't agree. Pete [Townshend] said, 'Let's just do what we do, which is play our songs.' And we picked four. It was so strong."
Watch the Who at the Concert for New York City
Daltrey went on to describe Woodstock as "totally overrated" as a concert but not as "an event." "As an event it deserves all the accolades it gets," he explained. "Woodstock was the first time the American government really had to sit up and start to take notice of this huge army of young people that were really against the war in Vietnam."
He recalled getting along great with the other artists he met at the festival. "It was party time," he said. "But it was uncomfortable. It was horrible, muddy and shitty, and there wasn't a good sound from the stage. My main memory of the bands was that was the first time I heard Creedence Clearwater Revival with John Fogerty. I was backstage, but boy, did they sound good. Fogerty was extraordinary. He's a great guy. He still can sing like that."
Watch the Who at Woodstock
Daltrey turned his attention to the Stones' TV special of 1968, which was kept under wraps until 1996 as a result of doubts over its quality. "[It] was a fun one," the singer remembered. "It was a weird day, really. We turned up in the morning at this studio near the area in London where we grew up. I remember thinking, 'What is all this about? Jethro Tull is here, too?'"
He name-checked John Lennon and Yoko Ono, along with Brian Jones, the member of the Stones he was "mostly friends" with. "Brian was in a terrible state," Daltrey recalled. "He was one step forward and three steps backward. He was not good at all. I remember we were given a slot of 10 minutes, so we thought of doing the 'A Quick One' mini-opera: 'Let's do something different.' We played it, and it was only one take."
He noted that "there were big, long gaps between every band. I was stuck in a dressing room for hours, and I got bored on my own. I found that I was really upset by Brian in that state, and it put a lot of things into perspective for my future. He died not long after. I wasn't on the same drugs as everybody else at that time. I was dealing with being in a band with three complete addicts, and it wasn't easy, I've got to tell you. I just got fed up with being around it. I didn't want to be around it."
Watch the Who on 'The Rolling Stones 'Rock and Roll Circus'
The Who Albums Ranked
Half of the Who's studio albums are all classics, essential records from rock's golden age. But where should you start?