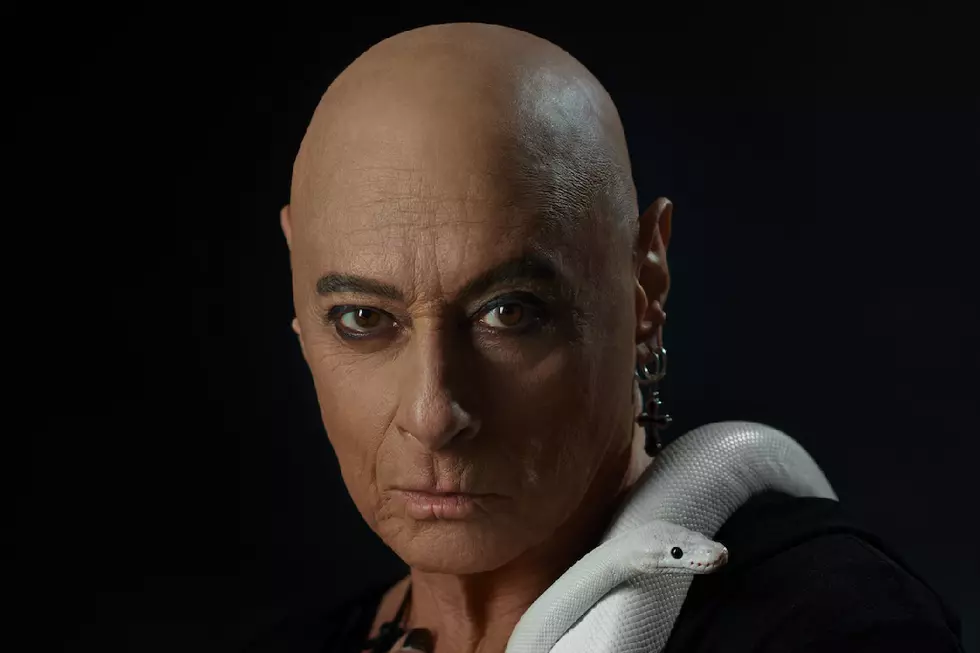 When Joe Lynn Turner Ended Up With Egg on His Head
Agata Nigrovskaya / Mascot Label Group
Joe Lynn Turner laughed about his mom's desperate attempt to save his hair when it started falling out at the age of 3.
Last year the Rainbow and Deep Purple singer revealed a new look, appearing without a wig for the first time in his professional career, explaining that he got to the point where he didn't feel he should hide his baldness anymore. In a new interview with Louder, the singer looked back at the effects of his early onset alopecia.
"I was born with a full head of hair, but when I was 3 my mom was washing me in the tub and it all fell out," Turner said. "You want a laugh? My mother tried this treatment using eggs – I had to sit there with all this yolk drying on my head! And I had no eyebrows – nothing. My eyebrows now are tattoos, so you have some facial definition. Without that, you look like a fucking alien!"
He admitted it was "tough" when he realized he "looked different from other kids." "When I got to kindergarten I felt really ostracized," he noted. "When I was 7 I got a wig, and it looked ridiculous. Later I got a better wig. But there was still the bullying at school. I had some idiot rip the thing from my head and throw it down the hall. How embarrassing is that? What does that do to you?"
But the experiences gave him the determination to succeed, he added. "Thank god my parents gave me the support I needed … anger was a great motivator, and I had more balls than brains. I wasn't going to let this stop me. So instead of hiding, I went on to the biggest stages in the world. That's quite insane when you think about it."
After suffering a heart attack in 2019, Turner decided to revamp his approach to his art. His new album, Belly of the Beast, is by far the hardest music he's ever presented. "I was so tired of doing this AOR cookie-cutter bullshit," he explained. "I needed to do something different. And when I had the heart attack, I had a revelation: You need purpose and meaning in your life. You need to dig deep – physically, professionally, creatively – to become the artist you truly are."
He noted the record carried a central message: "Wake up, people! We've been sleeping too long. We are spiritual beings but we've lost our way. Look at the state of the world – how did we get here? And we're not here forever, so make it count."
Deep Purple Albums Ranked
Their storied career spans over half a century, with more than 20 studio albums – in addition to many live and best-of sets.