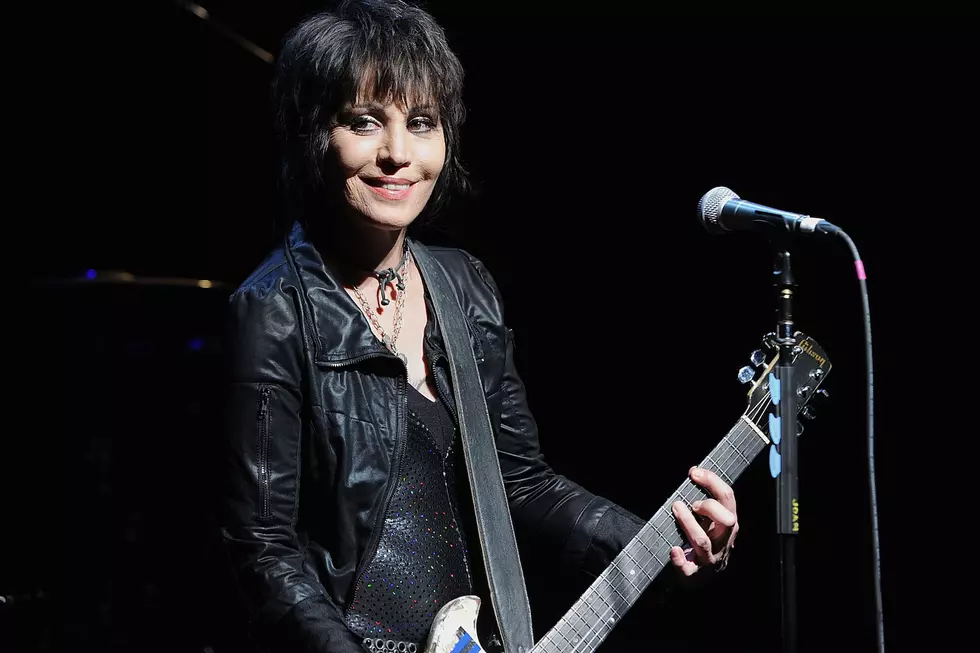 Hear Joan Jett and the Blackhearts' New Single, 'If You're Blue'
Brad Barket, Getty Images
Joan Jett and the Blackhearts have released a new single, "If You're Blue," from their upcoming EP, Mindsets.
Mindsets, which is currently available for preorder, will be out on June 2. The EP follows Jett's 2022 album with the Blackhearts, Changeup, a 25-song collection of acoustic versions of her best-known songs.
You can listen to "If You're Blue" below.
Just a few days after Mindsets is released, Jett will hit the road with Bryan Adams for a sprawling U.S. tour that begins June 6 in Baltimore and ends on Aug. 3 in Seattle.
Last year, Jett toured with Def Leppard, Motley Crue and Poison for an epic Stadium Tour that became one of the most lucrative tours of the year. When asked by Rolling Stone how she felt about touring with bands that have sometimes been accused of misogyny, Jett replied, "It's very prevalent, all over rock 'n' roll. Look, all I can do as the woman I am is go out there and show an alternative view and do it my way. If I had to weed out every band you thought was problematic, I mean, there wouldn't be very many left."
Jett also noted at the time that she's "proud of my bad reputation if that's what it is — making people uncomfortable because you're not used to seeing women do this or that. ... When I speak to women and girls pursuing their dreams...there's that hard glass ceiling. It's still there. But we have good PR, so we feel like we've come farther than we really have."
2023 Rock Tour Preview
Reunions, farewells and long-awaited shows are on the horizon.