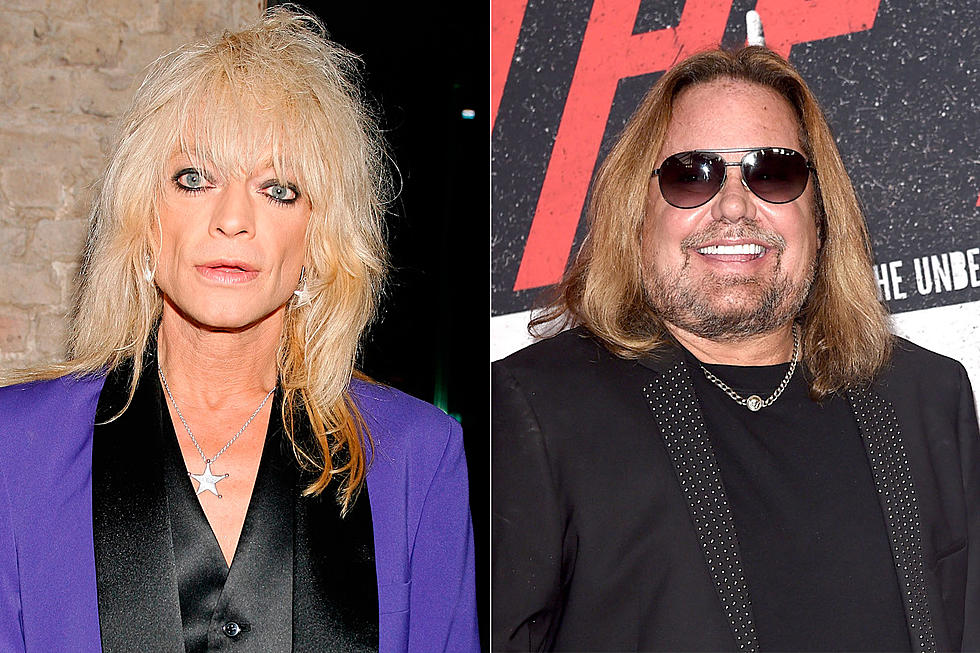 Former Hanoi Rocks Singer Has 'No Interest' in Motley Crue's 'The Dirt'
Jo Hale, Getty Images / Kevin Winter, Getty Images
Motley Crue's The Dirt was one of several rock biopics to come out in the last year. Based on the 2001 biography, the Netflix film seemed to be either loved or hated by critics and fans. Former Hanoi Rocks frontman Michael Monroe hasn't seen the movie, and claims he has "no interest" in doing so.
"Nah. I never read the book. I'm not interested in that band. Why bother? To me, it's nothing," Monroe told The Metal Gods Meltdown after being asked if he had seen the movie.
Crue frontman Vince Neil got into a car accident on a December night in 1984, and Hanoi Rocks drummer Razzle was his passenger, who died in the incident. Neil was sentenced to 30 days in prison, but was released after 18 days and ordered to go to rehab.
The accident was obviously one of the more serious parts of both the book and film version of The Dirt, but Monroe claims that isn't why he won't watch the movie.
"I'm just not interested. It's not my kind of thing. I was never into that band before or after the accident. It was a tragic thing that happened, but I doubt that it's truthful to what really went down," he says. "People are telling me, 'Oh, yeah, Razzle is in the movie.' 'Oh, yeah? Did they also mention the two teenagers who got paralyzed from the neck down?'"
Listen to the audio below.
66 Most Important Moments in Metal History