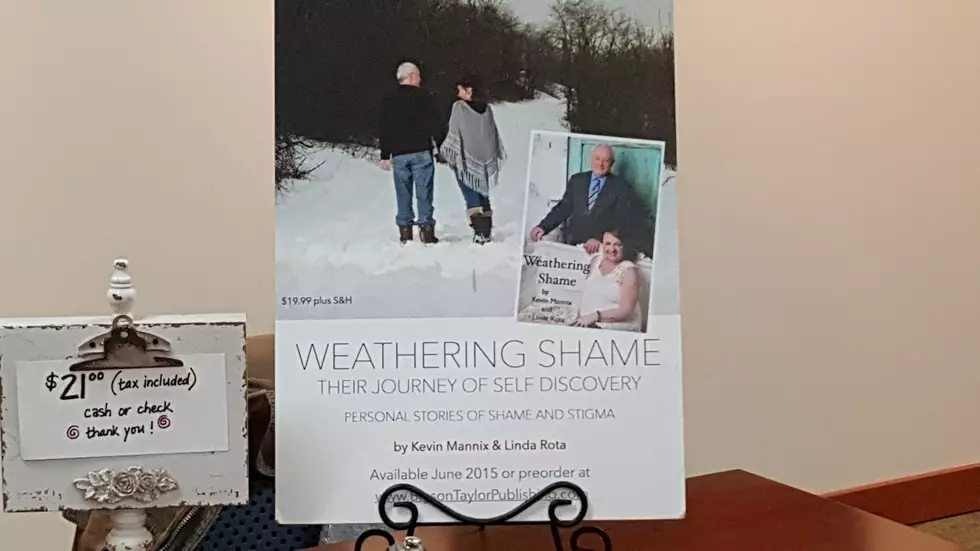 Former County Forecaster Speaks About Journey of Shame & Stigma
Townsquare Media
I got to hook up with an old friend Monday night at the Mark and Emily Turner Memorial Library.
Kevin Mannix, weatherman at WCSH-TV in Portland and former weatherman at WAGM-TV in Presque Isle, returned to the County to speak about a subject that hits very close to home for him.
He and his wife, Linda Rota, have co-authored a book titled "Weathering Shame," detailing the struggles and feelings of shame and the stigma that results from growing up exposed to alcoholism, severe depression and suicide.
Mannix entertained and informed the crowd of about 60 people.with what life was like growing up with an alcoholic father and a mother battling depression. It wasn't until he began therapy that he realized that he was trying to be Mr. Fixer. He desperately wanted to fix other people and, ultimately, it was he that needing "fixing."
His wife, Linda, was unable to make the trip up from downstate, but Kevin spoke to the circumstances of her situation, that of her mother trying to commit suicide several times.
Mannix sold and signed copies of his book both before and after speaking to the group. He was scheduled to speak at several venues throughout Aroostook County on Monday and Tuesday.
Kevin and I worked together at WEGP radio and were roommates for a time while he was the weather forecaster at WAGM-TV and I was still in radio. It was good to see him and catch up on what we had been up to these last 15 or 20 years since we last saw each other.