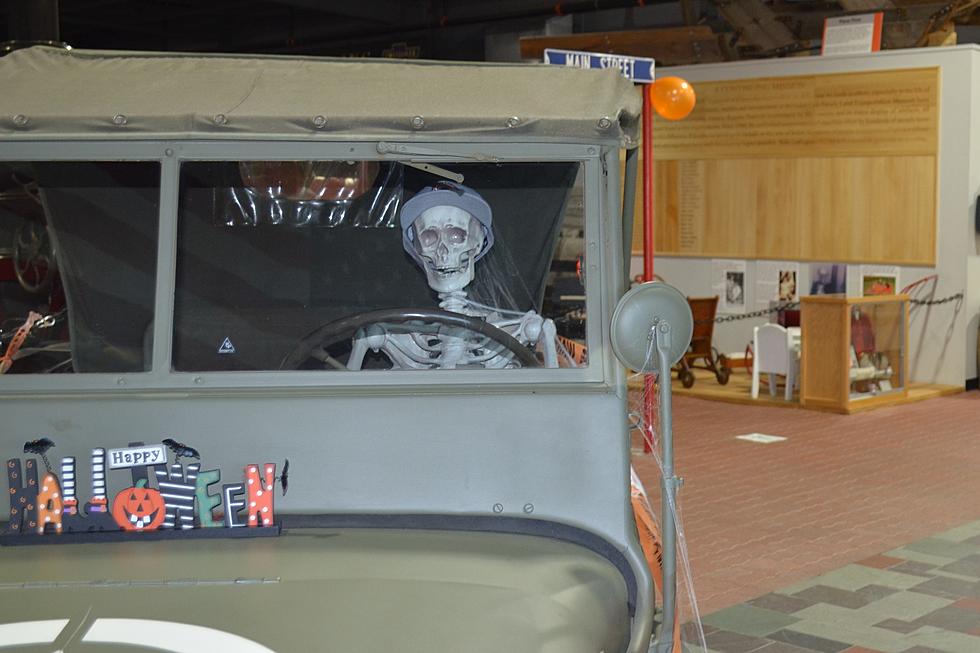 Trick or Treating at Cole Land Transportation Museum Today 4 – 7 pm
Courtesy Cole Land Transportation Museum
The event originally was scheduled for Thursday and has been moved to tonight the 30th. A good day to get into the Halloween spirit. And what better way to do that than Cole Land Transportation Museum's second annual Halloween party.
They're baacckk, with more trick or treating fun.
Of course there is lots of candy to hand out.
Spooky charm and fun Monday the 30th  from 4 to 7 p.m. at the museum at 405 Perry Road.
Jennifer Munson, Museum Director says:
Last year, we received an overwhelming positive response from the community with over 600 visitors. If you are looking for a safe, fun and unique place to trick or treat this year, come on over to the museum.
The Cole Land Transportation Museum transforms into a festive place for children and families, and you will get to trick or treat with a backdrop of historical vehicles and exhibits.  And it will be fully decked out with a Halloween setting.
All the museum staff will be dressed in their Halloween costumes and there for the evening handing out Halloween treats to the visitors.
What are you going to be?  A witch, a ghost, Batman? It will be a spooktacular time.
And the evening is free for children, with an adult entry of $5.
LOOK: Can you guess the world-famous actor from a childhood photo?
Stacker
used
Getty Images
to compile photos of beloved actors from when they were children. How many can you guess from their childhood picture alone?
Gallery Credit: Stacker
LOOK: 23 Child Actors Who Died Young
Stacker
compiled a list of 23 child actors who died young using various sources, including news articles, interviews, and more.
Gallery Credit: Stacker
Celebrities Who Were Murdered
It's shocking to hear when one of your fave actors, musicians or models is murdered. In fact, many of them still haunt us to this day. Below, discover 25 who were killed.
Gallery Credit: Natasha Reda