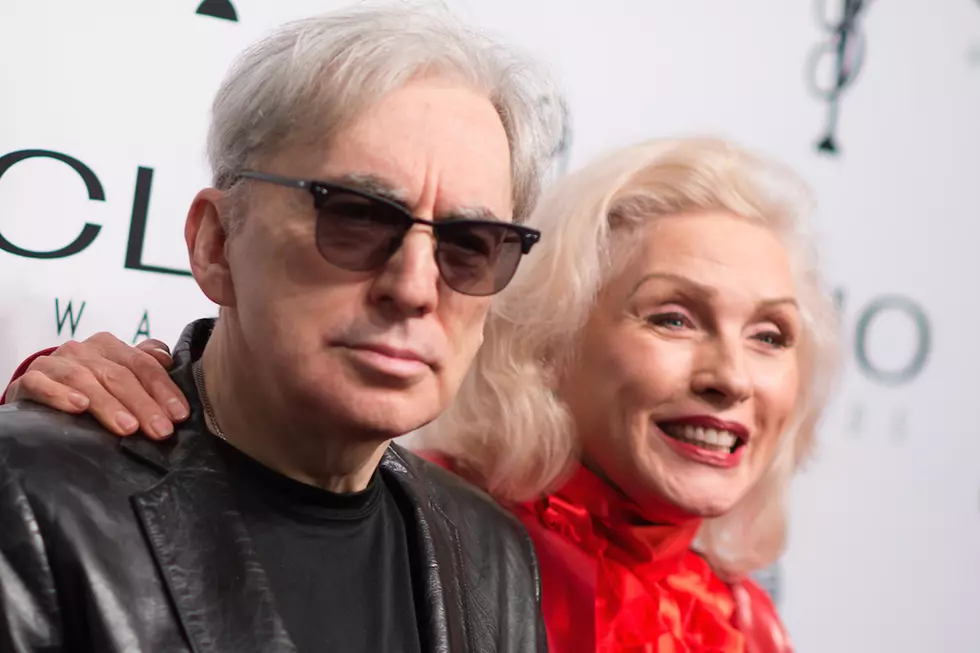 Chris Stein to Sit Out Upcoming Blondie Tour Due to Heart Issue
Dave Kotinsky, Getty Images
Blondie guitarist Chris Stein has revealed he won't be joining the band on tour this year because of a cardiac issue. He noted that he was "sad and frustrated" about the decision.
"I've been dealing with a dumbass condition called Atrial Fibrillation or AFib, which is irregular heartbeats and combined with the meds I take for it," Stein wrote in a tweet. "I'm too fatigued to deal."
In a separate post on Instagram, Stein added: "I hate to disappoint supporters and the band, but there it is. You might remember I was sitting down during the last tours, that was why."
Stein said he will still be involved with any "recording and other band projects" and added that Sex Pistols bassist Glen Matlock would be joining the band for the upcoming shows. Meanwhile, Blondie's drummer, Clem Burke, has been filling in with the Go-Go's on select dates but is expected to take part in Blondie's tour. Stein didn't offer details on who would replace him on guitar.
Blondie are scheduled to play a series of shows in the U.K., followed by a summer tour of the U.S. that kicks off on Aug. 12 in Mashantucket, Conn., and runs through Aug. 27 in Chicago. They'll be joined by the Damned on dates. A complete list of the band's tour dates is available on its website.
"This is indeed frustrating cause my brain is working great but my body's not up to the task of touring now," Stein said. "I'm fine, though, and I'll see you around regardless."
2022 Classic Rock Tour and Festival Preview
More and more artists are returning to the stage.