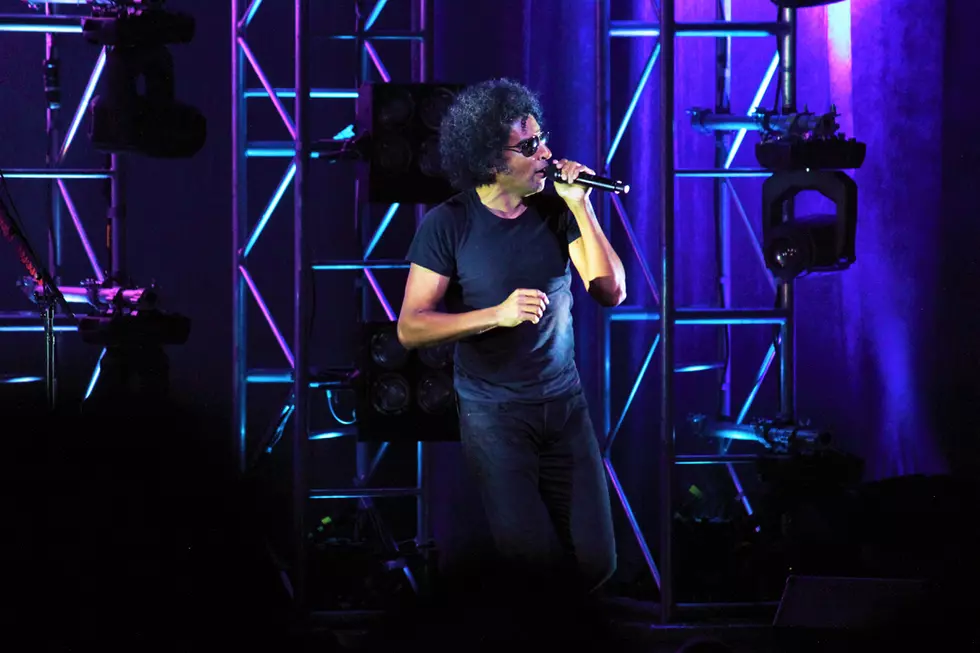 Alice in Chains Bring the Rock to New York City's Beacon Theatre
Liz Ramanand, Loudwire
Alice in Chains headlined two consecutive packed shows at New York City's Beacon Theatre, and we had the opportunity to attend and photograph night two (July 26).
The set began with a newer tune "Hollow" off of their latest album, The Devil Put Dinosaurs Here, followed by favorites like "Them Bones" and "Dam That River" echoed throughout Beacon Theater. Singer William DuVall, who has now been in the band for 10 years, does great justice to the Alice in Chains' classic tunes as he shares vocal duties with Jerry Cantrell, who also provides the riffs and solos that every fan knows and loves. Bassist Mike Inez and drummer Sean Kinney reinforce the foundation of Alice Chains, who celebrate and keep the music of late singer Layne Staley alive while adding to their legacy with their latest releases.
After a very tender performance of "Nutshell," things kicked back into high gear as the band cranked out "Angry Chair," followed by "Man in the Box." Some may say that they saved the best for last as the encore included "Rooster," "No Excuses" and the set ending "Would?" Be sure to catch Alice in Chains when they roll into town. Go here for a full list of remaining tour dates.
Check out our gallery above of Alice in Chains performing in New York City.
You Think You Know Alice in Chains?